Name: Yellow Leopard Tank Top for Sphynx Cat
Fabric: pure cotton
Style: Tank top, Lace-up tank top, Dress
Color: Yellow leopard
Size: XS, S, M, L, XL, XXL
This is clothing for Sphynx cat specially designed by cat fashion designers. The yellow leopard pattern is perfect for the bare skin of hairless cats. We have designed three styles of this leopard tank top for cat. The first is the normal tank top. The second is the lace-up tank top, which allows you to adjust the size of your clothes at will. The last one is a lace-up dress that is perfect for girls and cats! The fabric of the leopard shirt for cat is pure cotton, which is very breathable and soft. Find more Sphynx cat clothes.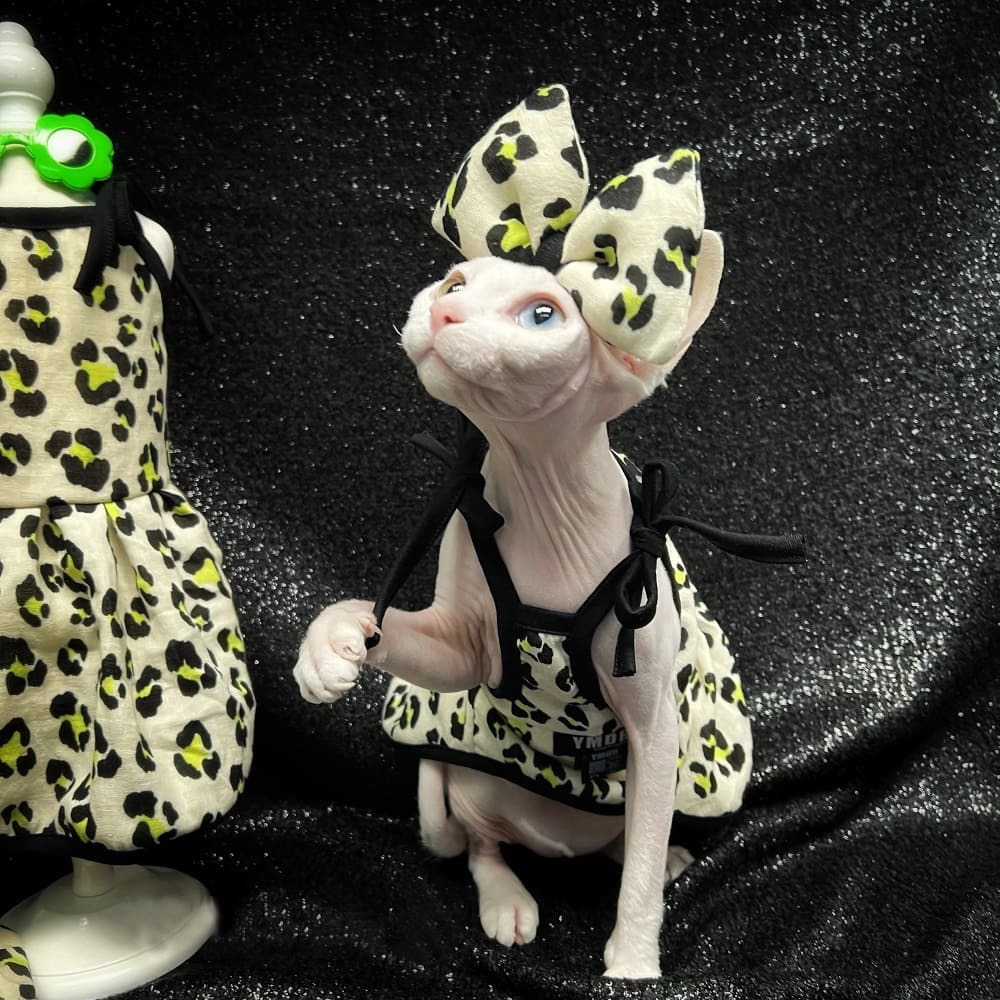 Size: M

Neck: 14cm/5.51inch
Bust: 27cm/10.62inch


Body length: 34cm/13.38inch