Name: Cow Costume for Sphynx
Pattern: Cow
Season: Autumn, Winter
Fabric: The winter fabric is upgraded and replaced with pure cotton plus velvet fabric!
Features: Cool, Breathable, Loose, Fit, Comfortable
It's a very different kind of cat and cow clothing. The pattern is a cow, and the large-area printing of black and white crossed colors is very characteristic. The fabric of the cow cat costume is pure cotton. The fabric is soft and breathable. Perfect for Autumn and Winter, very cool and loose. The cow pattern is very cute. Great for hairless cats! Find more Sphynx cat clothes. Get your Sphynx cat cow shirt!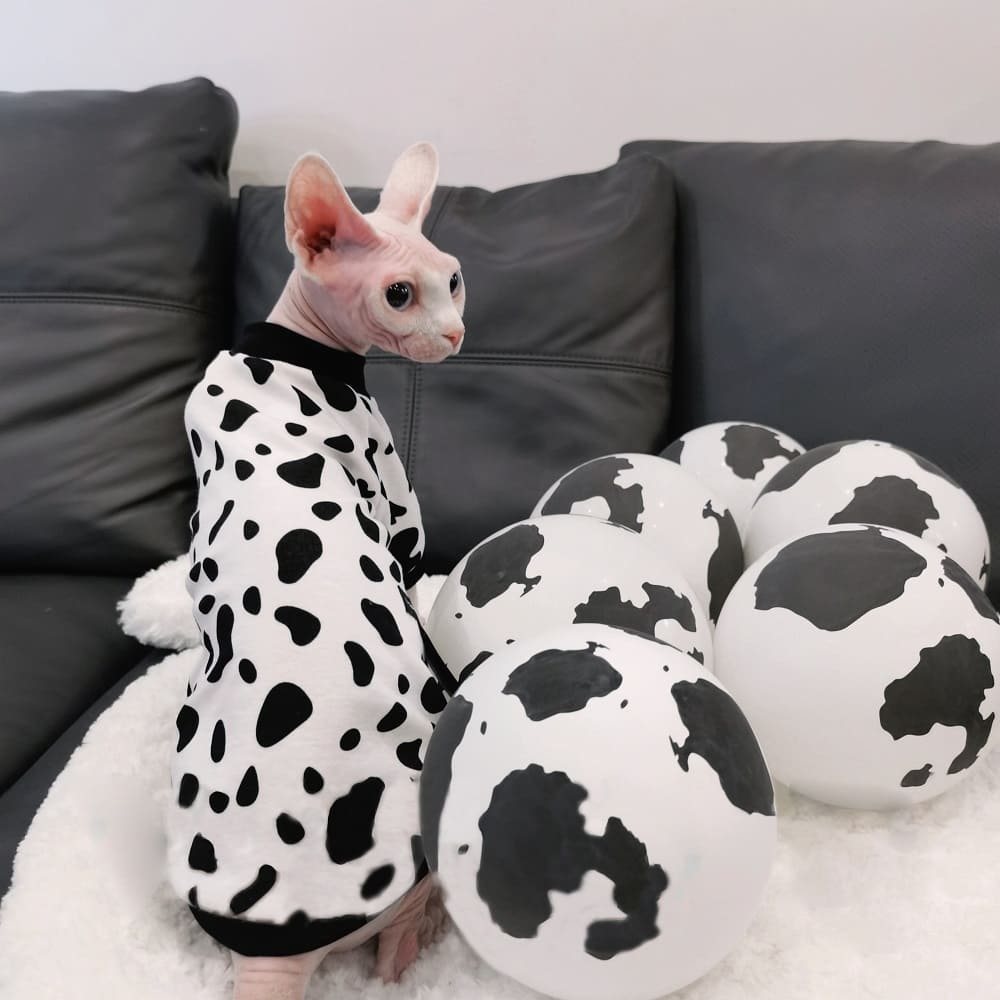 Size: M

Neck: 14cm/5.51inch
Bust: 27cm/10.62inch


Body length: 34cm/13.38inch