After some investigation, we found that more and more friends are searching for articles about cat bathing online. In this post, we'll explore something about cat bathing, including 'Do cats need a bath? ', 'How often do you bathe your cat? ' and 'Steps to bathing a cat'. After that, you will have the most successful experience of bathing a cat!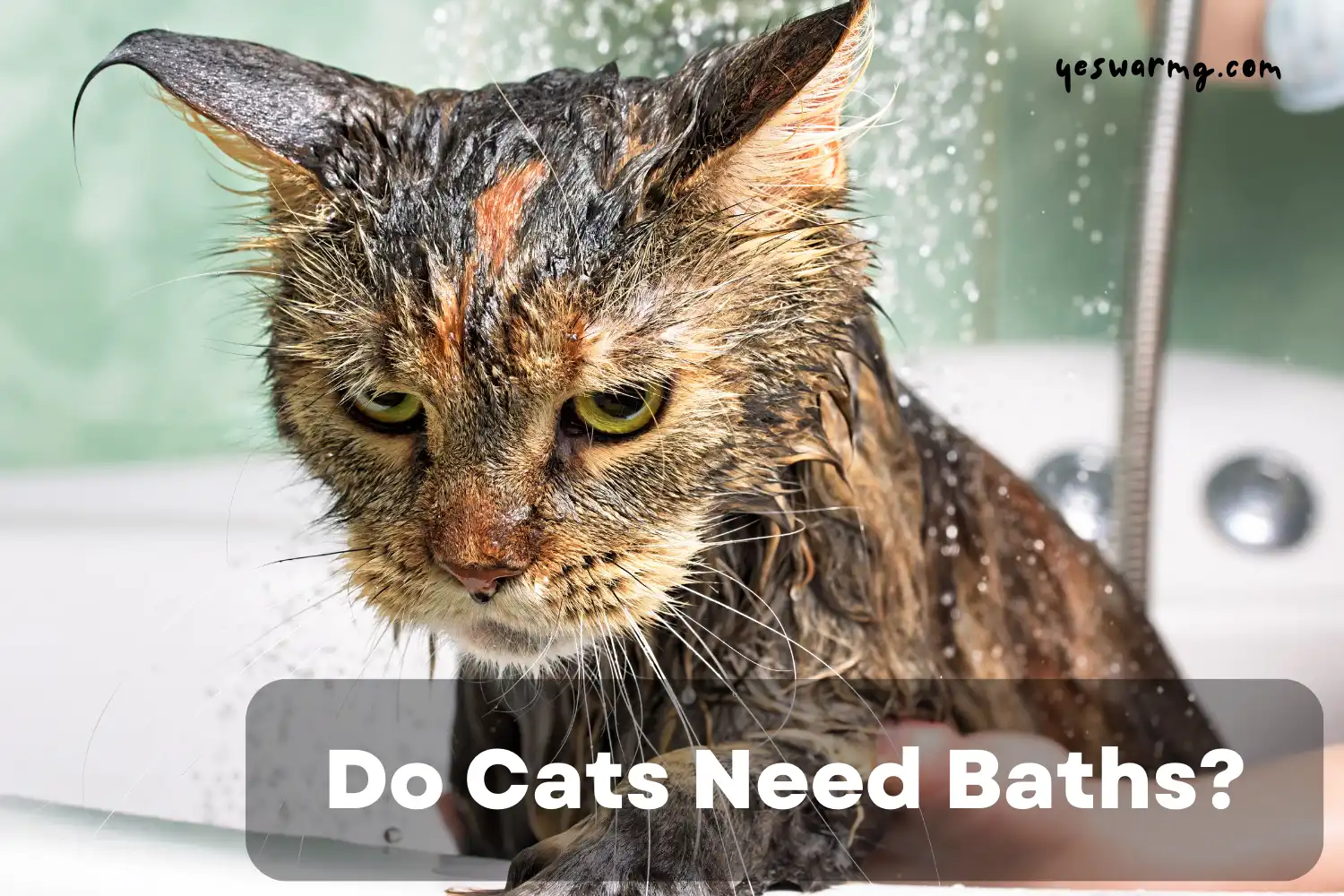 If you spend a little more time observing your cat, you will notice that they have their own cleaning routine. Basically, they spend several hours a day meticulously cleaning their fur. You might think that bathing cats is superfluous since they will be self-sufficient. However, there are certain situations where you need to bathe your cat right away.
Long-haired Cats: Cats with long hairs cannot completely clean all their hairs. They need your help.
Hairless Breeds: Hairless breeds of cats (such as Sphynx, Peterbald, or Bambino) need to be bathed regularly to remove excess body oil.
Old Cats or Cats with Diseases: They may have some problems that limit their mobility, so you need to help them clean their bodies.
Skin Condition: If your cat suffers from fleas or skin conditions such as peeling, please bathe your cat according to the instructions of your vet.
Foul Odor: The cat wallows in something unpleasant and has to be bathed to get rid of the smell.
How Often Should You Bathe A Cat?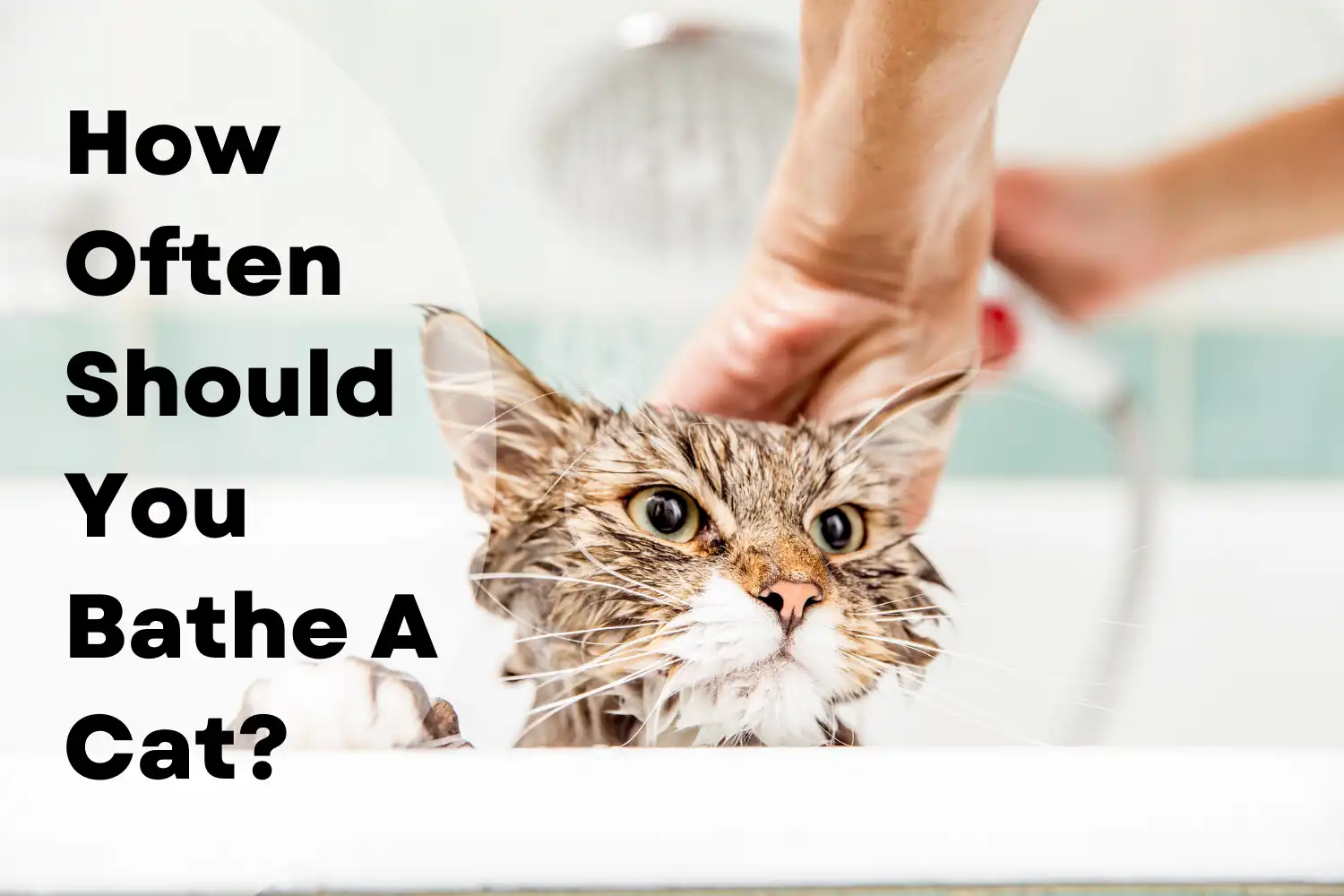 Generally, over-bathing your cat can strip the coat of its natural oils and cause skin problems. However, how often a cat needs to be bathed depends on factors such as breed, health, and lifestyle, as detailed above. One to two baths per year is enough for most cats. In special cases, please consult your vet.
Preparing for Your Cat's Bath
Before bathing your cat, make sure to do the following!
Brush your cat to remove floating hair: Brushing your cat before bathing is effective in removing tangles and some floating hair. For cats, they can be much cleaner. As far as you are concerned, your sewers will not be clogged.
Cut nails for cats: The most terrible thing about bathing a cat is being scratched by them. It is recommended to cut off the cat's nails before bathing.
Supplies Needed for Bathing Your Cat
In order to ensure the smooth progress of the cat bathing process, please prepare relevant supplies.
Cat shampoo: When buying a shampoo, please make sure it is suitable for cats.
Absorbent bath towel
Pet special spray faucet (optional)
Ear cleanser
Facial wipes
Massage brush (optional)
Pet dryer (optional)
Snack rewards
After completing the above preparation steps, it's time to give your cat a bath! You can refer to the following steps.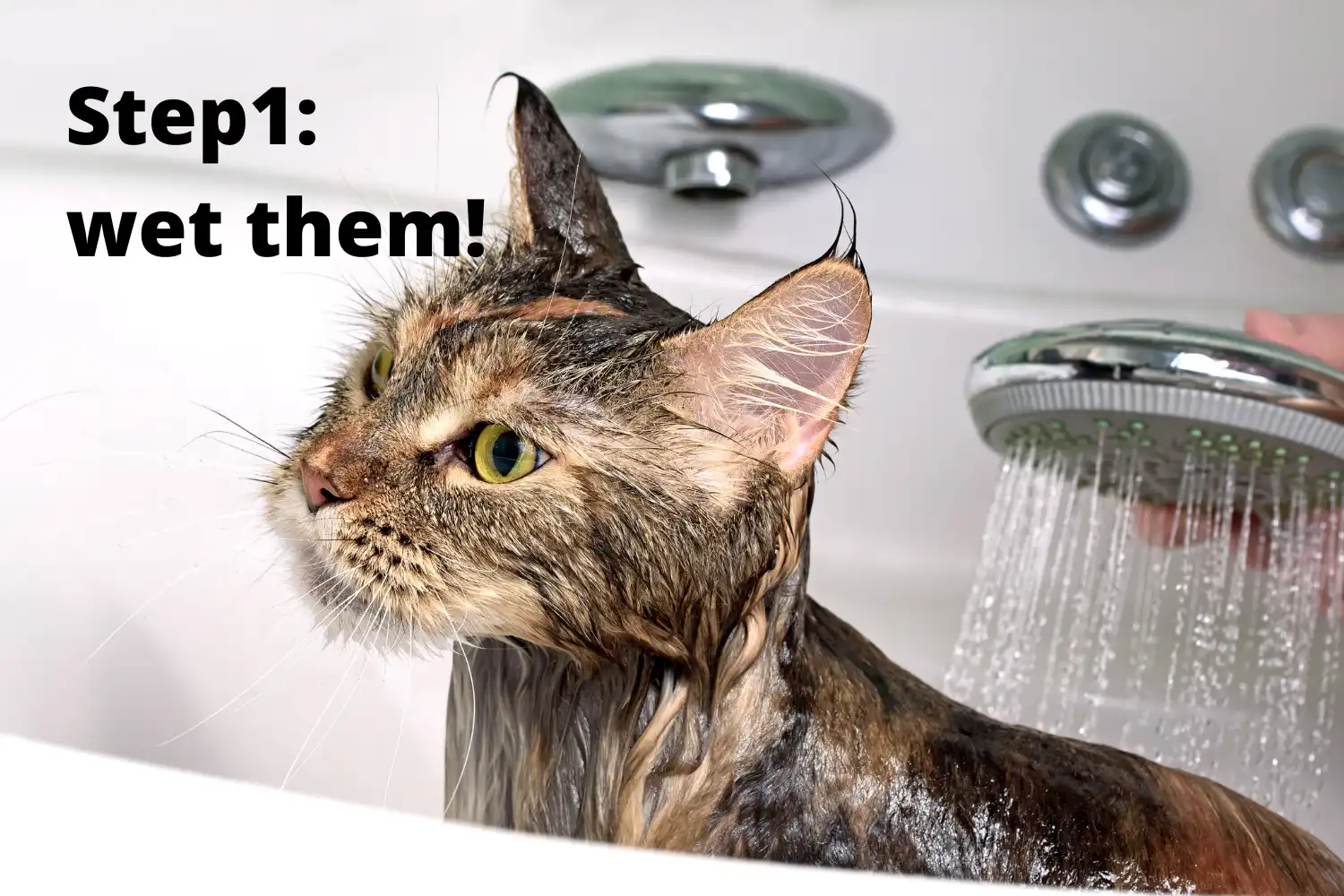 Use your shower or install a pet-specific misting faucet to slowly wet your cat from behind their ears. The ideal water temperature for a cat bath is 102ºF/39ºC (slightly hotter than lukewarm).
Note: When showering, make sure not to get your cat's head and ears wet.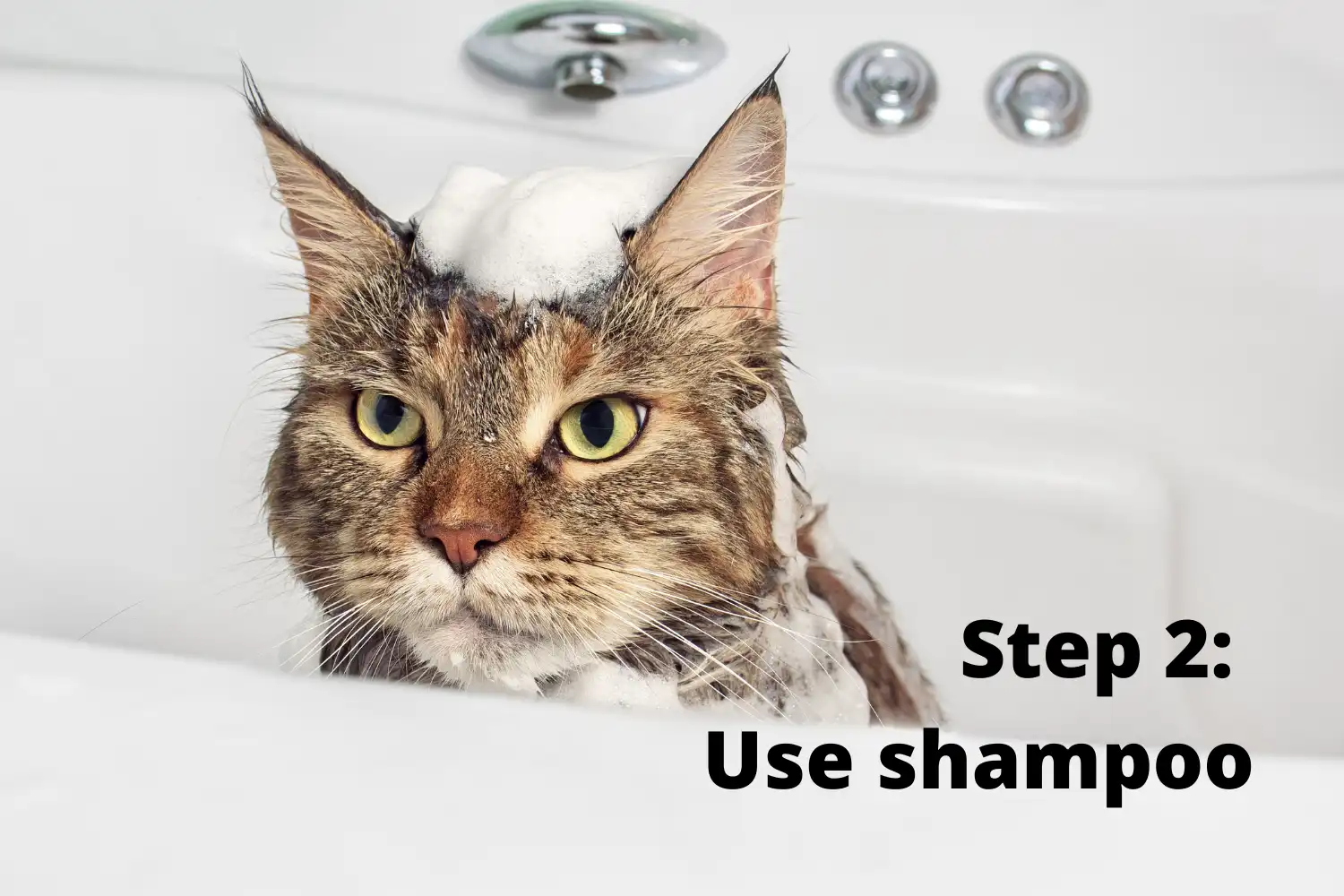 Use the shampoo correctly according to the directions. Gently apply cat shampoo and work the lather into the fur, paying special attention to particularly dirty areas. You can use the massage brush you prepared in advance to give your cat a massage, and your cat will definitely be very comfortable!
CAUTION: Keep out of their eyes.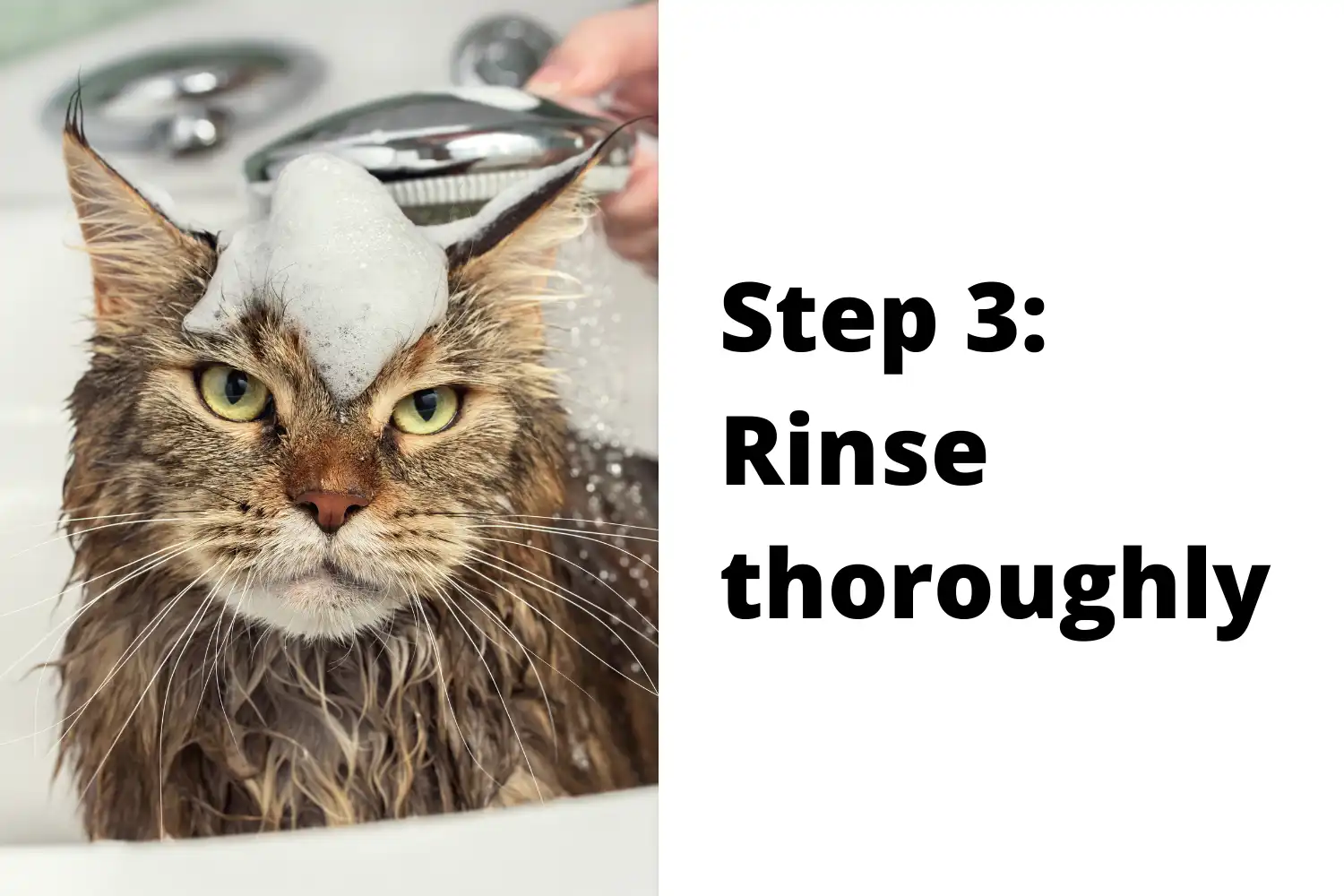 Shampoo residue can lead to some bad consequences, such as skin irritation or cats may lick it. You'll want to rinse the shampoo off your cat thoroughly.
(Optional) For cats with long hairs, you can use a cat-specific conditioner after rinsing to get back the lustrous coat. For hairless cats with dry skin, you may need to use a cat-specific moisturizer.
Step 4: Wipe face and ears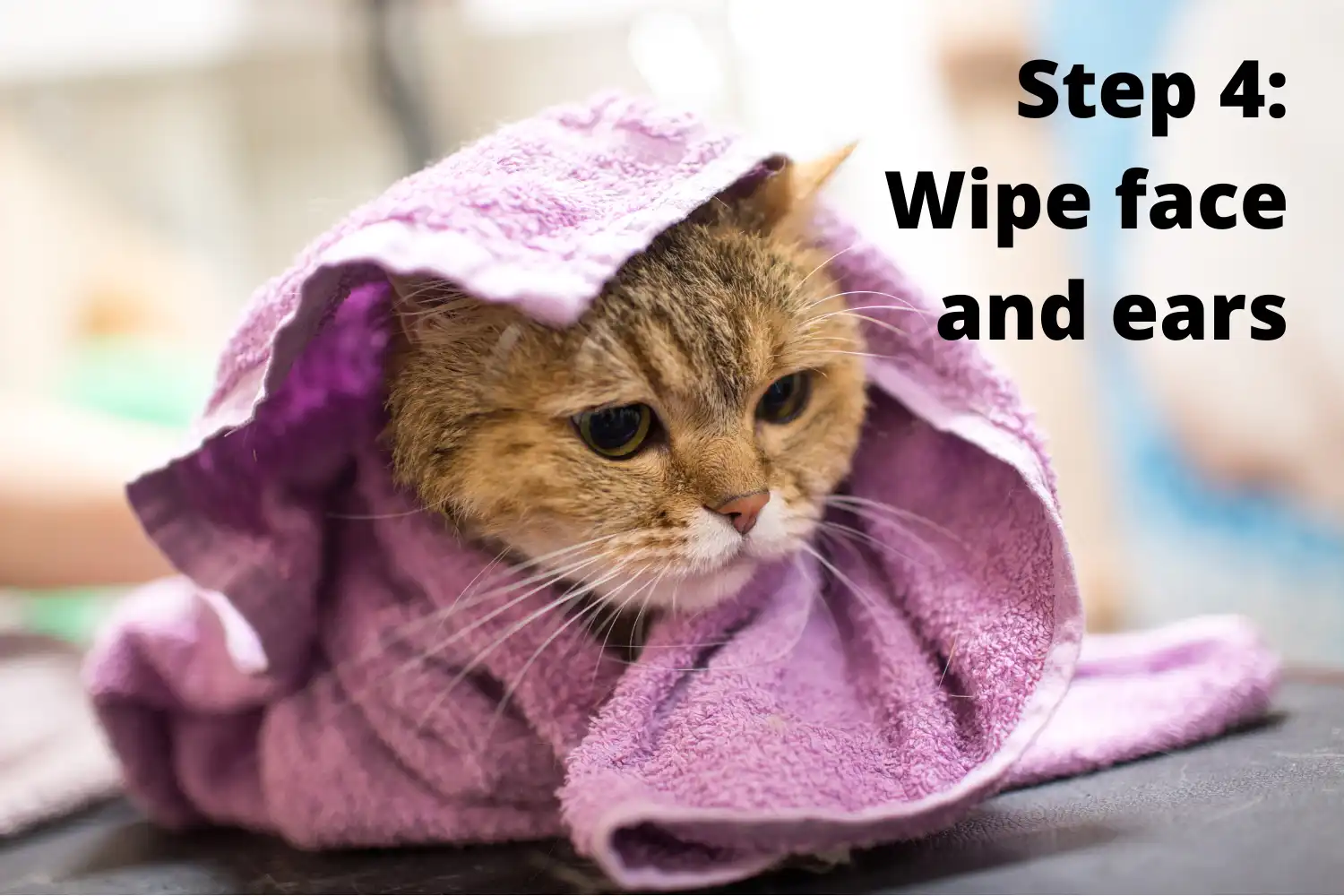 Use a pre-prepared ear cleaner to remove dirt from your cat's ears, and use facial wipes to wipe away eye secretions.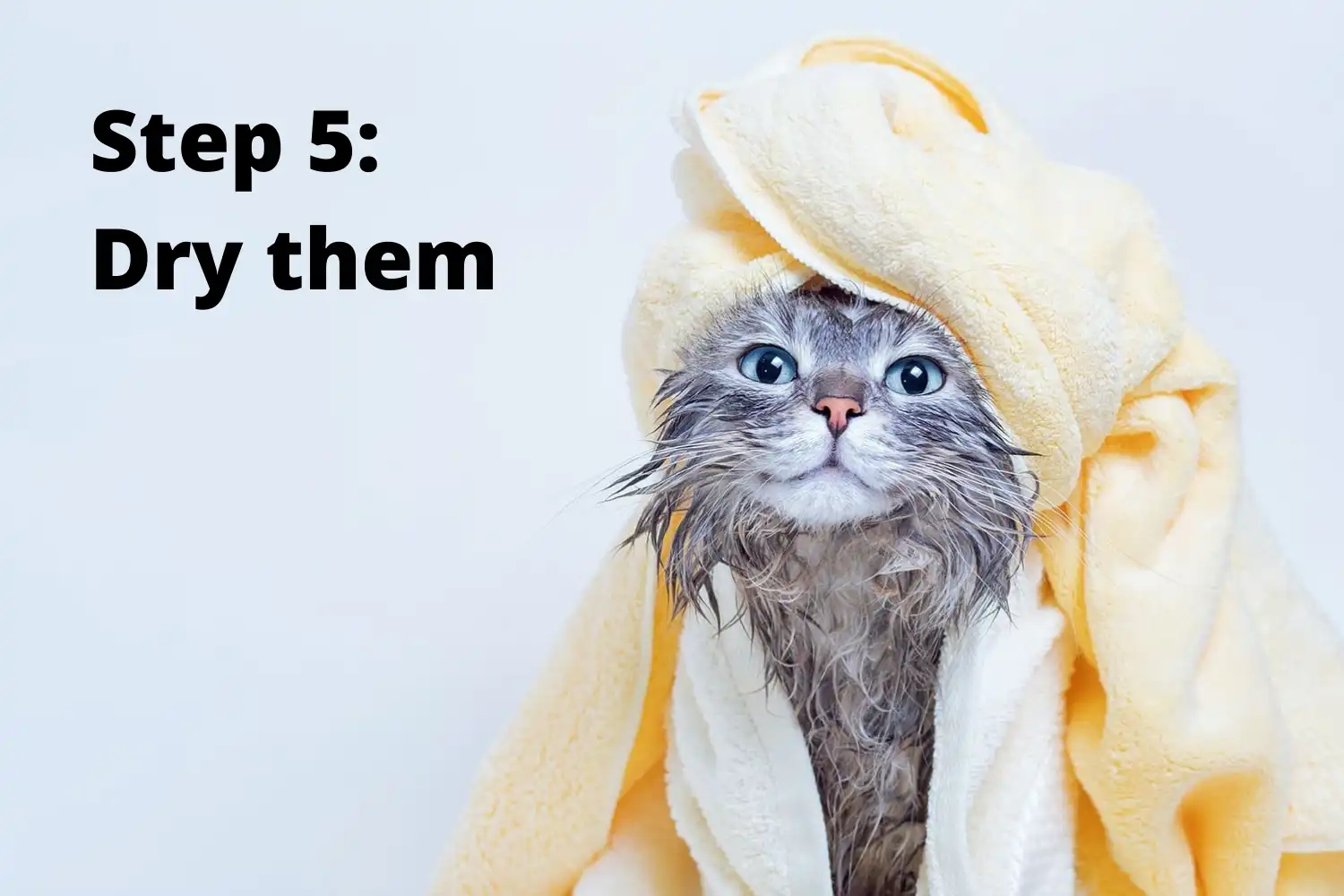 Use an absorbent pet towel to dry your cat. If you have a pet dryer and your cat doesn't resist using it, just put your cat in the dryer and wait. If you don't have a dryer, you can use 1-2 towels to dry your cat.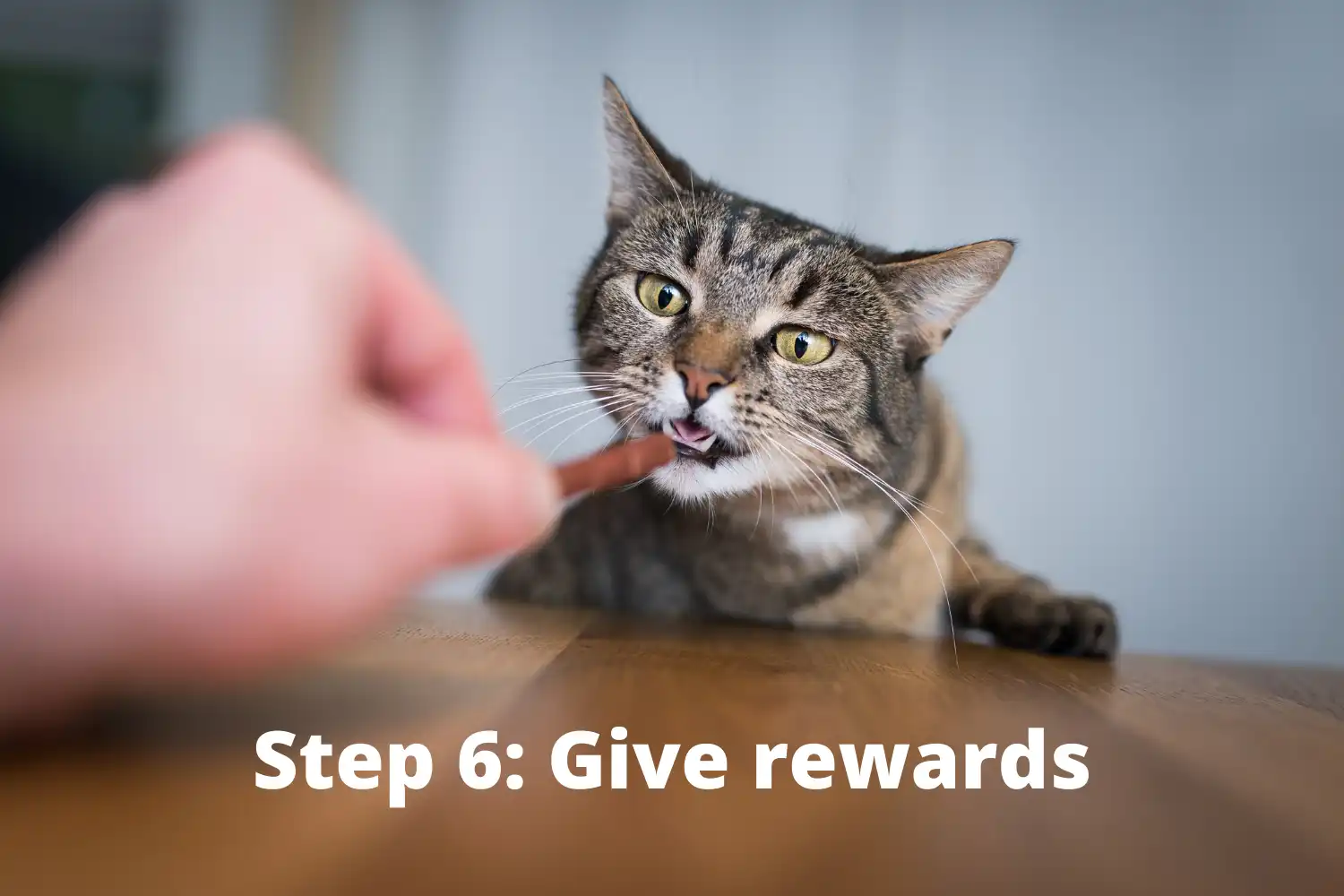 Don't forget to reward them with treats after you finish their bath! This will make them love taking a bath.
If your cat is resistant to baths, you can do some regular grooming to keep them cute and clean! Regular brushing their hair, nail clipping, and dental care are all important aspects of cat grooming and should be incorporated into your cat's routine.
Cut Nails Regularly: If cat nails are not trimmed for a long time, they are prone to abnormal shapes, bleeding and infection.
Brush Teeth Regularly: As the cat eats, saliva, food residues and bacteria will accumulate around the gums to form dental plaque. If the plaque is not removed in time and allowed to accumulate, it will gradually thicken and mineralize to form dental calculus.
Brush Hair Regular: Removes floating hair and reduces the amount of hair your cat licks in and sheds around the house.
Clean Ears Regularly: If your cat's ears are dry, there is no need to clean them frequently. If they are not, you will need to clean your cat's ears regularly in order to prevent oil buildup or the infestation of ear mites.
That's all about bathing a cat. Just remember to be gentle with your cat throughout the process. You can give her toys or talk to her to make her feel comfortable. Hope you will have a fun cat bath experience!