Pullover style Sphynx cat hoodie can be easily put on pets' heads without shackles, straps, or buttons.
The clothes have a Sesame Street cartoon pattern, which is perfect in appearance and helps keep warm.
Nice red and blue with the fluffy White plush ball make this shoe perfect for your pet's winter wardrobe.
Perfect for holiday parties, photography, and winter mental state.
Whether you're going to a holiday party or preparing to take photos, this Sphynx cat Hoodie is the perfect choice for your pet's winter wardrobe! It has a Nordic style, with an interesting animation pattern, lovely eyes, and hairy white balls sewn on the hat. A cute cat with hoodie has a pullover design, so it's easy to slide over your pet's head without hook and loop fasteners or buttons. Sphynx cat in hoodie you don't have to worry about freezing your legs in cold winter because it's long can cover the legs. Above all, find more Sphynx cat clothes.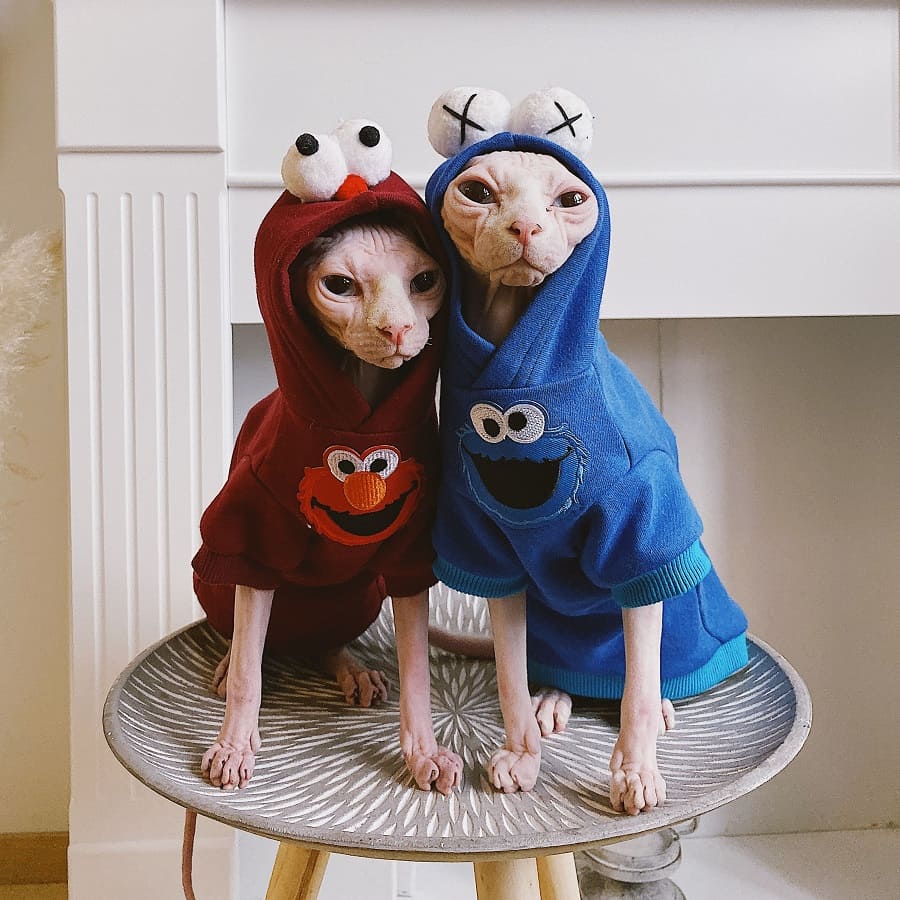 Size: L

Age: 18 months

Weight: 3.8kg/8.378lbs

Neck: 19cm/7.48inch

Bust: 32cm/12.59inch


Body length: 33cm/12.99inch