Fabric: pure cotton thin section
Season: Summer
Features: Elastic, good breathability, non-allergic, lick resistant
Soft fabric for precise wiring
Suitable for cats of all sizes.
This is a Sphynx cat tank top for summer. The fabric is pure cotton, which is not allergic to cats. The fabric is stretchy, breathable, and lick-resistant. The fabric is very soft and the production is precise. The pattern on the vest is a very cute little bear. There are two colors, yellow and blue. Both colors are very tender. Regarding size, YESWARMG makes clothes suitable for cats of all sizes. Don't worry that the size will not fit, you can contact us if you have any questions. Find more Sphynx cat clothes.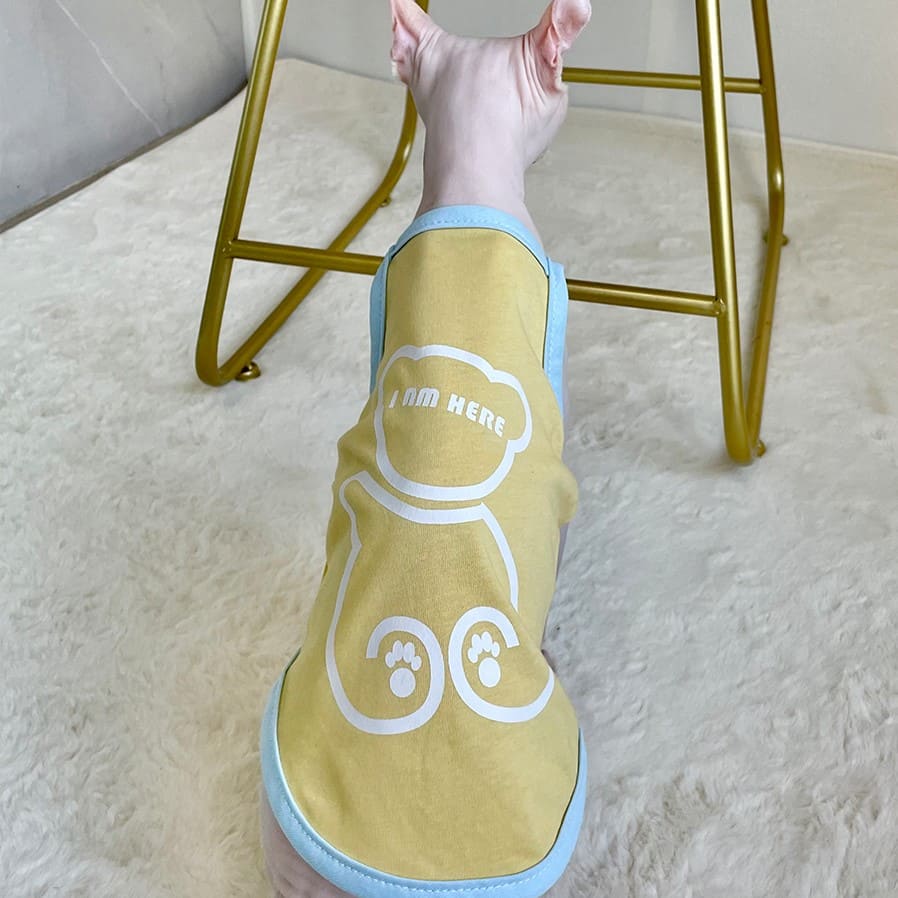 Size: M

Age: 4 months

Weight: 1.75kg/3.858lbs

Neck: 18cm/7.08inch

Bust: 30cm/11.81inch

Waist: 33cm/12.99inch


Body length:

28cm/11.02inch