The special thing about these kitten clothes for cats is that it has their own bag on them! You can install the cat's own snacks!
The kitten clothes for cats are suitable for autumn and winter, with double layers of warmth.
The fabric of the clothes is pure cotton, which is very elastic.
There are two colors, gray and beige. They all have pink edges, so cute.
These Sphynx cat sweaters are very distinctive! The back of the kitten clothes for cats comes with a fake two-piece bag. When you go out to play with your cat, let him wear this turtleneck sweater for cats, he will attract a lot of attention. His snacks can also be put in the bag. No need for our help to hold it! Secondly, the fabric of this turtleneck sweater for cats is pure cotton. The double-layer thermal fabric, also called air-conditioning breathable cotton, feels soft and elastic! The stitching process is very good, there are no edges and corners inside, and the active cat will not scratch the skin! Find more at Sphynx cat clothes.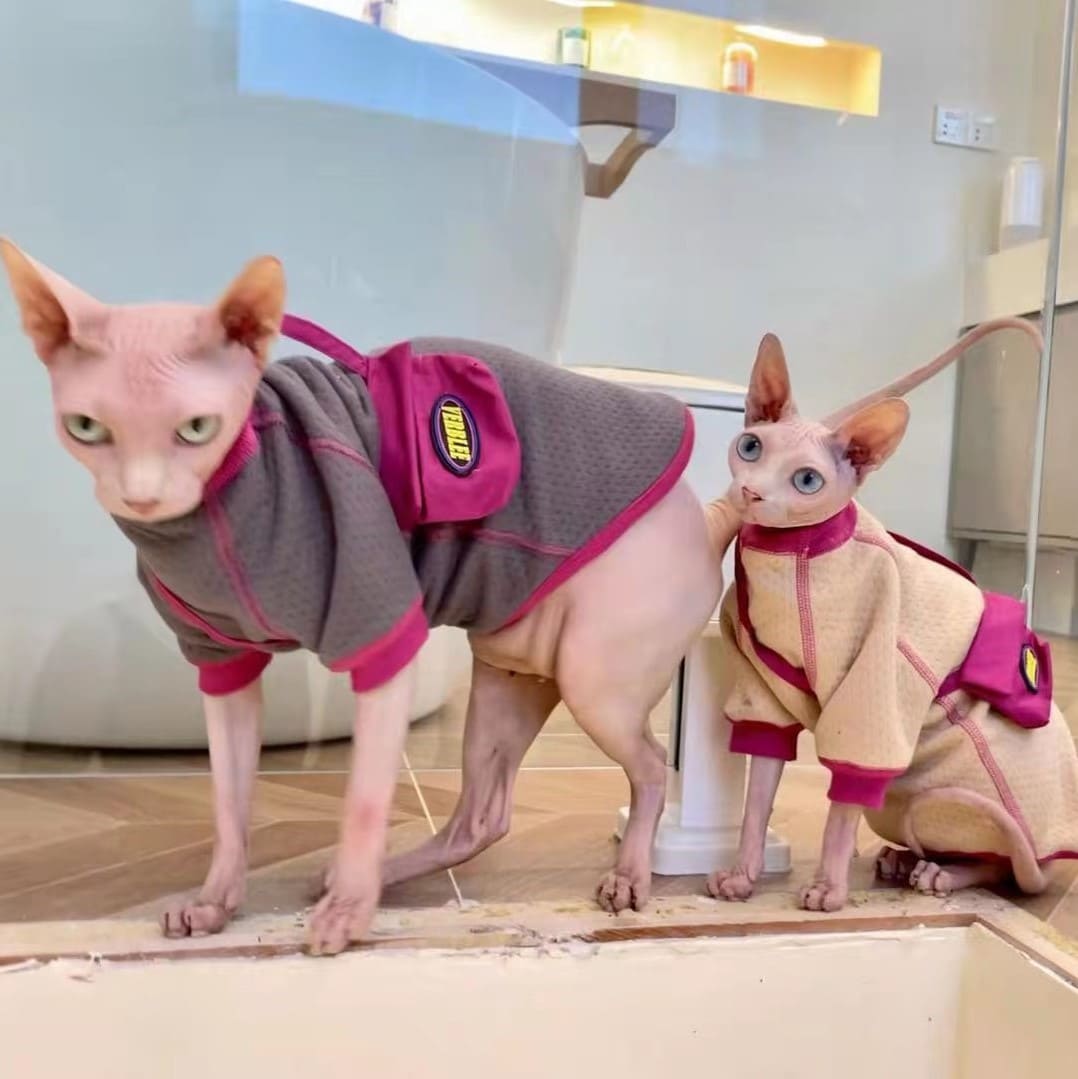 Size: M
Weight: 3.15kg/6.945lbs
Neck: 18cm/7.08inch
Bust: 29cm/11.41inch
Waist: 33cm/12.99inch
Body length: 30cm/11.81inch