The material of this sweater is very skin-friendly and can protect the skin of hairless cats.
This sweater is convenient for hairless cats to wear.
We provide a variety of sizes suitable for hairless cats and other breeds of cats.
This sweater is very warm, hairless cats can wear it all winter.
Cat turtleneck sweater is made of high-quality fabrics. It is suitable for all the Sphynx cats due to they skin is extremely sensitive. It will not harm our kittens. Cat turtleneck sweater is very comfortable. Wearing this Sphynx cat turtleneck will be happy and not afraid of cold this winter. A hairless cat turtleneck is very warm, can self-heat and store heat. Our hairless cat turtleneck is classic, carefully designed according to the cat's body lines, so they fit their bodies perfectly. Find more Sphynx cat clothes.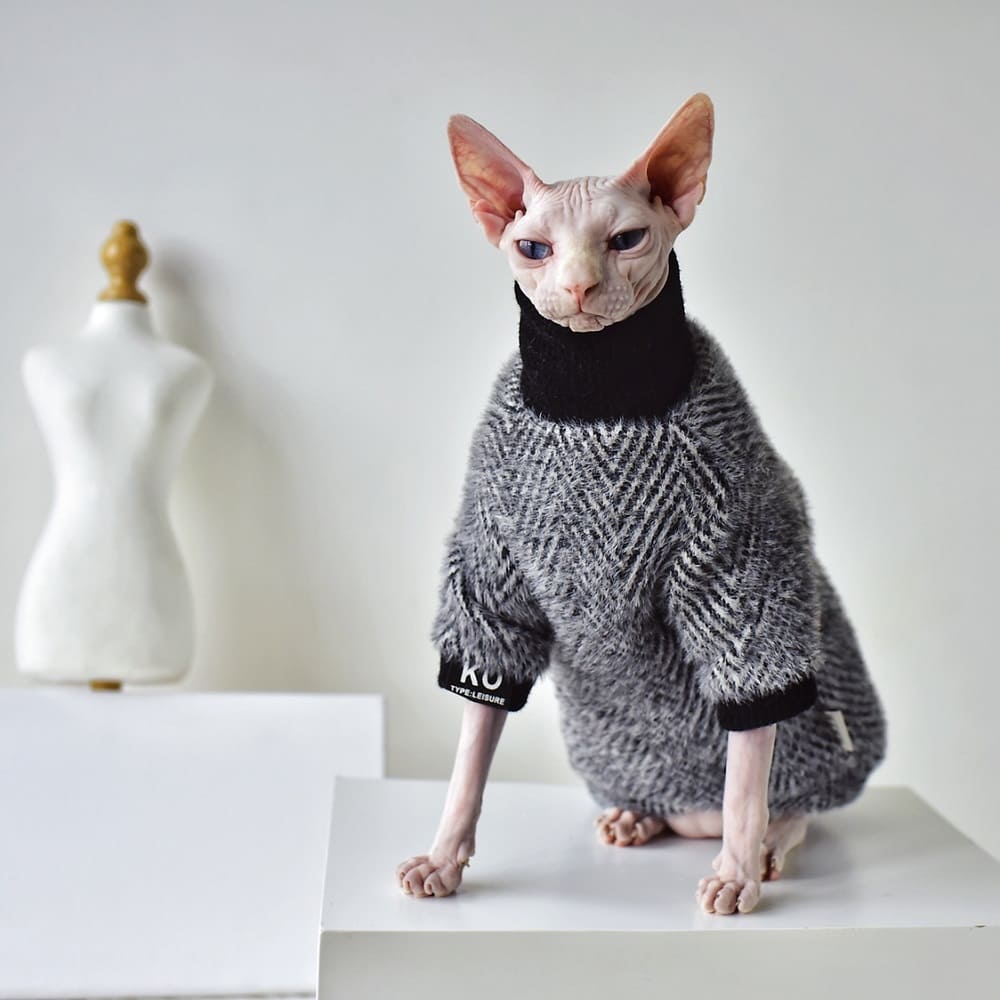 Size: L

Age: 10 months

Weight: 3kg/6.614lbs

Bust: 30cm/11.81inch


Body length: 31cm/12.20inch