Plaid vest with classic white shirt, the best combination of fashion frontier.
Sweater vest for Sphynx and with a pair of simple glasses, the college gentleman is born from this.
Cotton shirts use skin-friendly materials to easily protect Sphynx's sensitive skin.
Wearing a shirt alone or a sweater alone is a great choice when it's not cold.
Put on a sweater vest for cats, let the cat experience a different style, become a gentleman. The classic white button shirt designed, coupled with the neutral vest, the perfect match makes them at the forefront of fashion. The sweater for cat and a white shirt, what a fancy, elegant and cute baby. Buy a sweater vest for cat and let the cat dress up perfectly. The sweater vest for cats has different sizes and fits most cats. This sweater for your cat is non-stretchy, so if you need a looser style, we suggest you choose a larger size. Find more Sphynx cat clothes.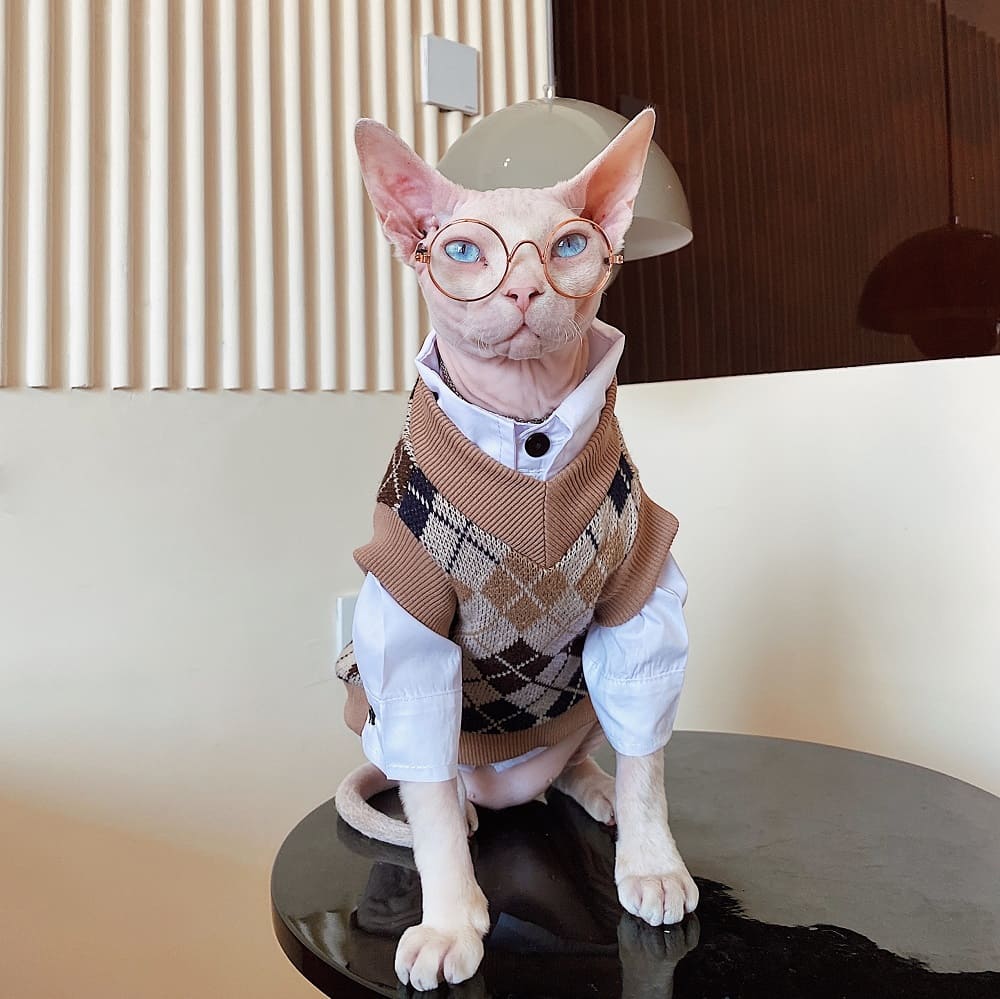 Size: L

Age: 18 months

Weight: 3.8kg/8.378lbs

Neck: 19cm/7.48inch

Bust: 32cm/12.59inch


Body length: 33cm/12.99inch