This suspender dress is very summery! The sling design makes your cat cooler.
The appearance design of the suspender

cute dresses for cats

is a small pattern printing.
The dresses for kittens are lotus leaf lace design. The lotus leaf is a symbol of summer.
Available in two colors. Light blue and light yellow. Both colors are very bright.
It is made of pure handmade cotton and is very soft.
What do you think of in summer? Is it a suspender dress or a lotus leaf? Very well, Yeswarmg combines these two things very cleverly. Finished a lotus leaf lace Dresses for Cats. It feels very summery. In addition, two colors are designed. Light yellow and light green. Why choose light shades? Because summer is the season of bright colors. In addition to the design, the suspender dresses for kittens are all handmade in the production process. And the cute dresses for cats use pure cotton fabric, which will not harm the cat's skin in any way. Find more Cat Dress.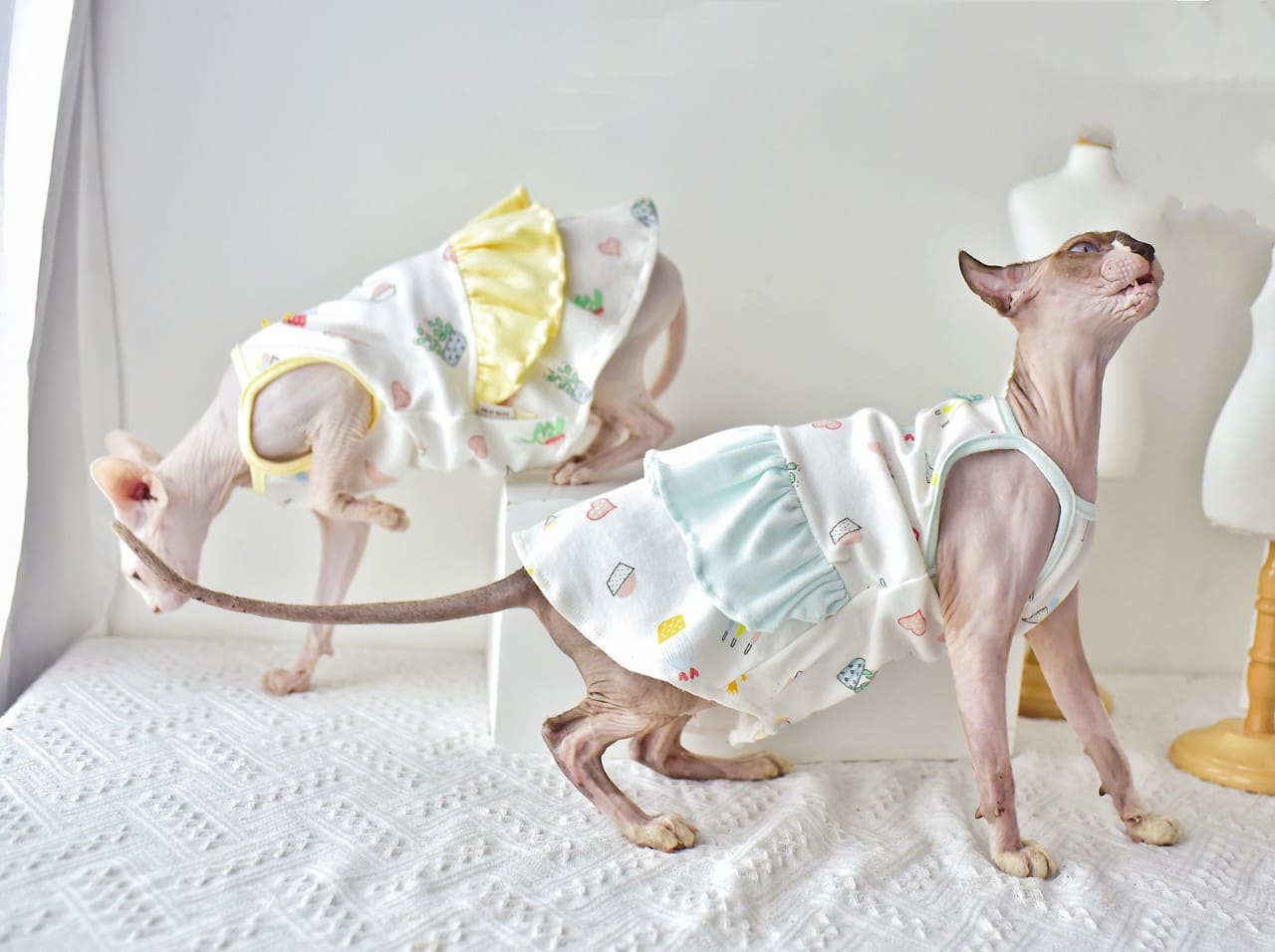 Size: L
Age: 10 month
Weight: 3kg/6.614lbs
Bust: 30cm/11.81inch
Body length: 31cm/12.20inch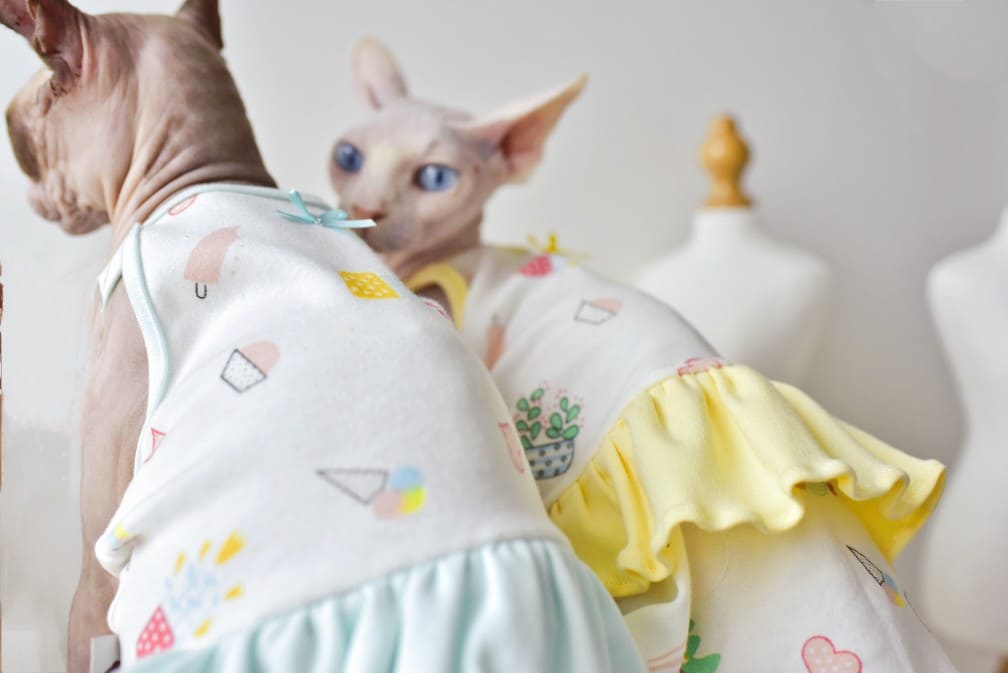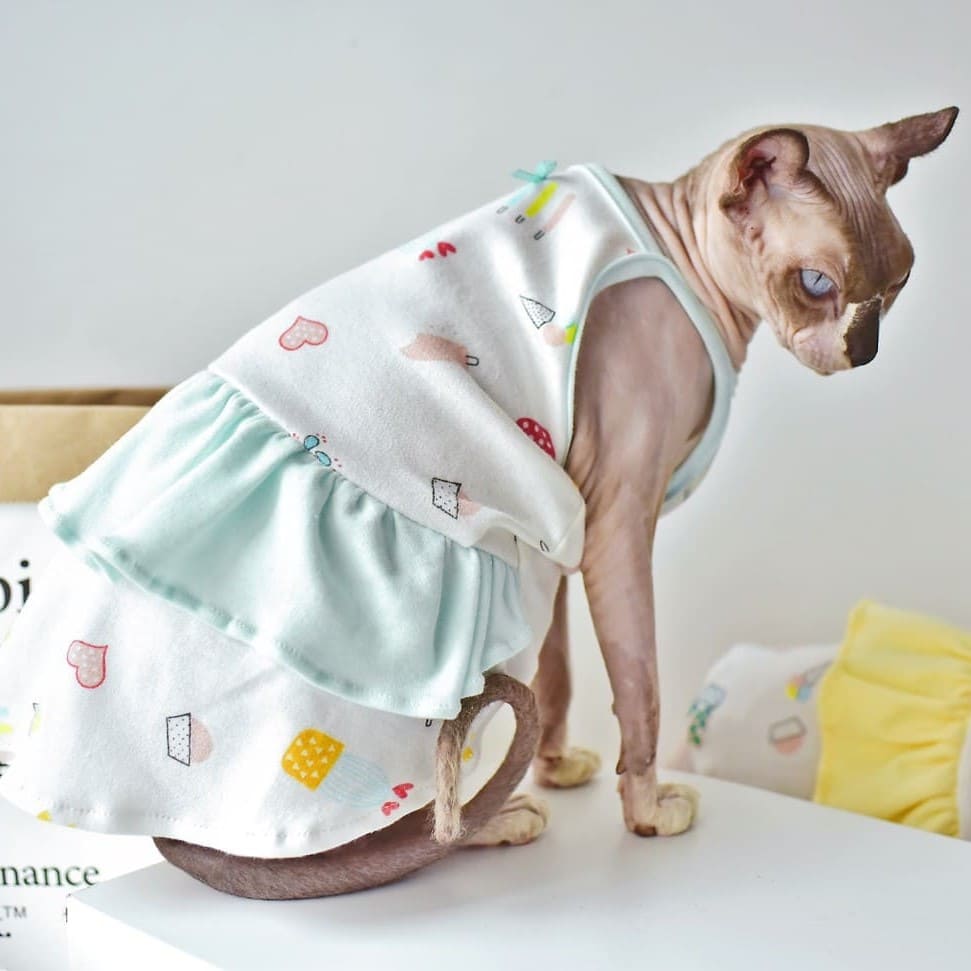 Size: M
Age: 6 month
Weight 2.25kg/4.96lbs
Bust: 27cm/10.62inch
Body length: 29cm/11.41inch