This is a handmade cotton summer 

Cats in Dresses

.
The color is light green, looks very fresh, suitable for summer wear.
It is a lace sleeveless design with a large bow on the back. very cute.
The fabric is pure cotton fabric, baby-grade fabric that will not pilling.
In summer, the streets are full of little girls in dresses. Girls in dresses always attract attention. So, you can really buy a cat dress for cats suitable for summer for your cat. Let your Cats in Dresses become the most eye-catching cat! The fabric of this skirt is pure cotton, a non-pilling fabric. Very friendly to the skin of hairless cats. Secondly, the design of this cat dress for cats is very summery. The color is light green, very fresh. There is a big bow design on the back, and the cuffs are lace designs. so get your cute cat in dress! Find more Sphynx cat clothes.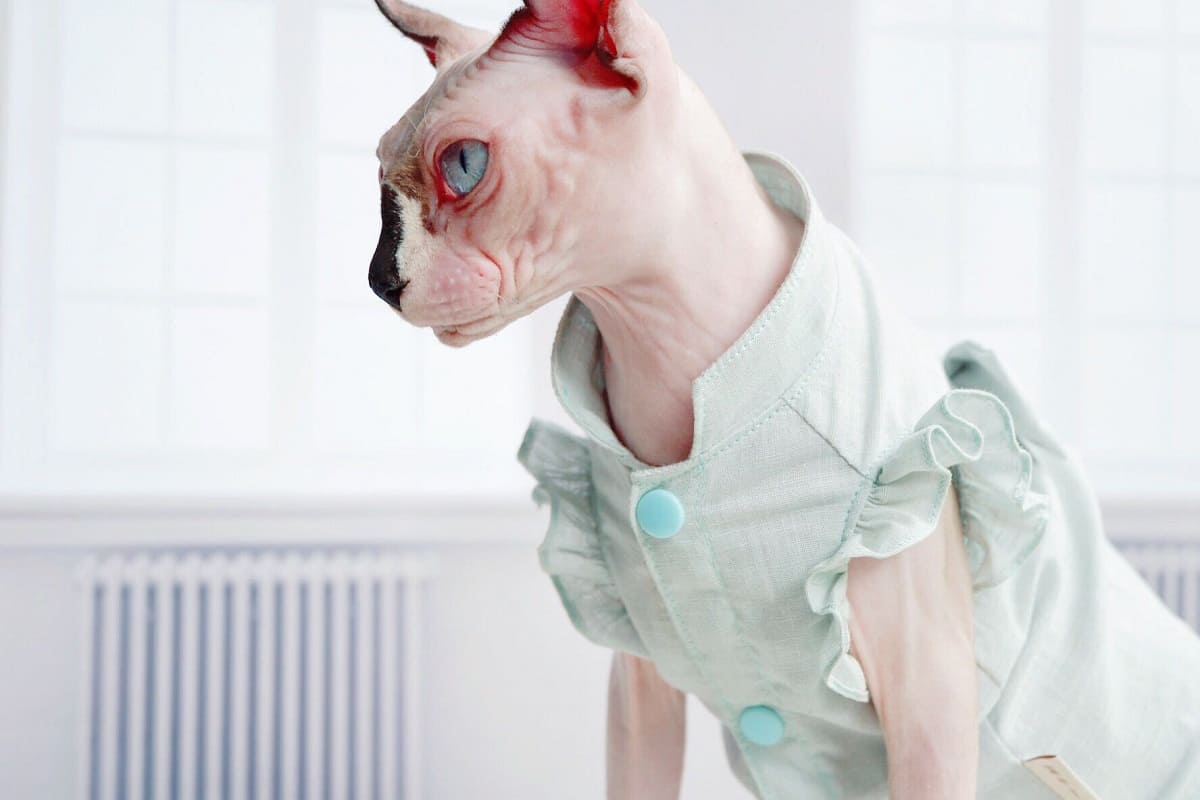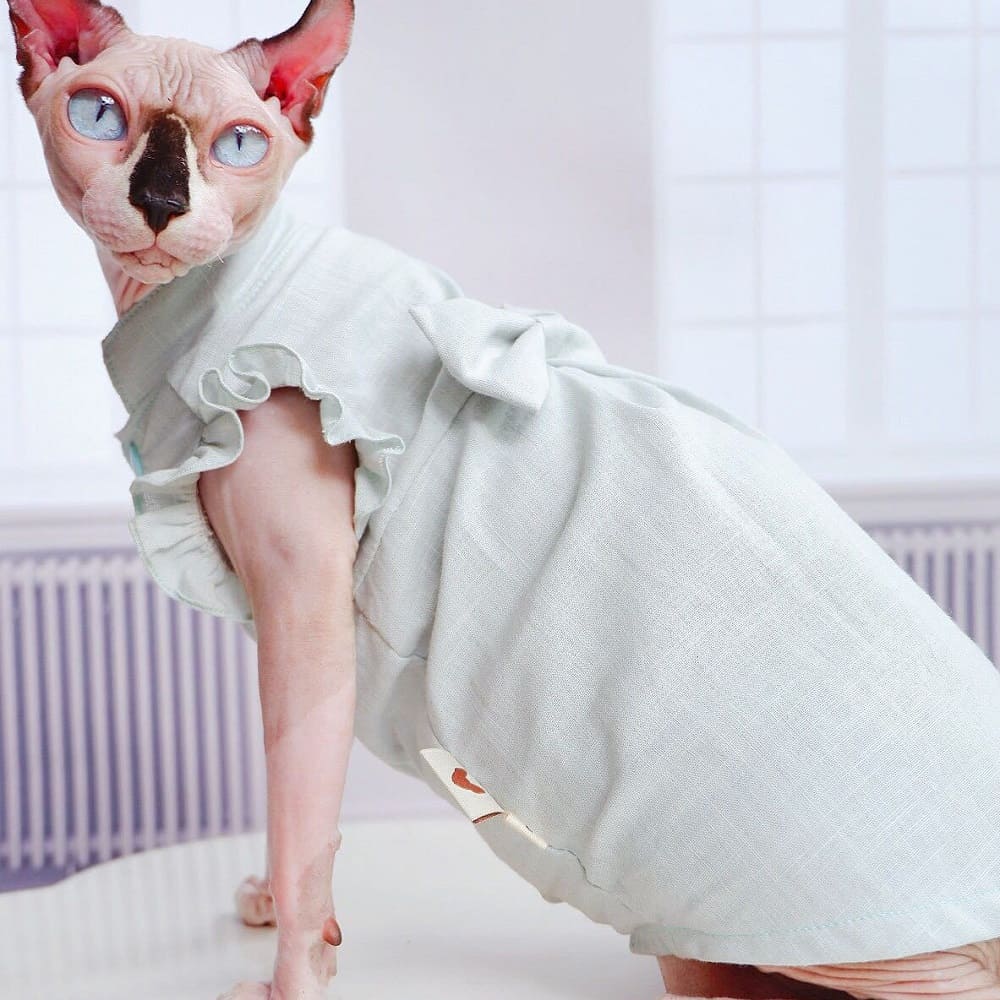 Size: M
Age: 6 month
Weight 2.25kg/4.96lbs
Bust: 27cm/10.62inch
Body length: 29cm/11.41inch