The lovely Ruffle design makes your kitten from an ordinary ball into a lovely holiday.
This Christmas outfit for cat is easy to put on, making your cat comfortable.
Create a festive look with fuzzy materials and classic red and green colors.
The bell adds some fun to your cat's festival celebration.
Perfect for Christmas parties, taking pictures, and entering the spirit of the season.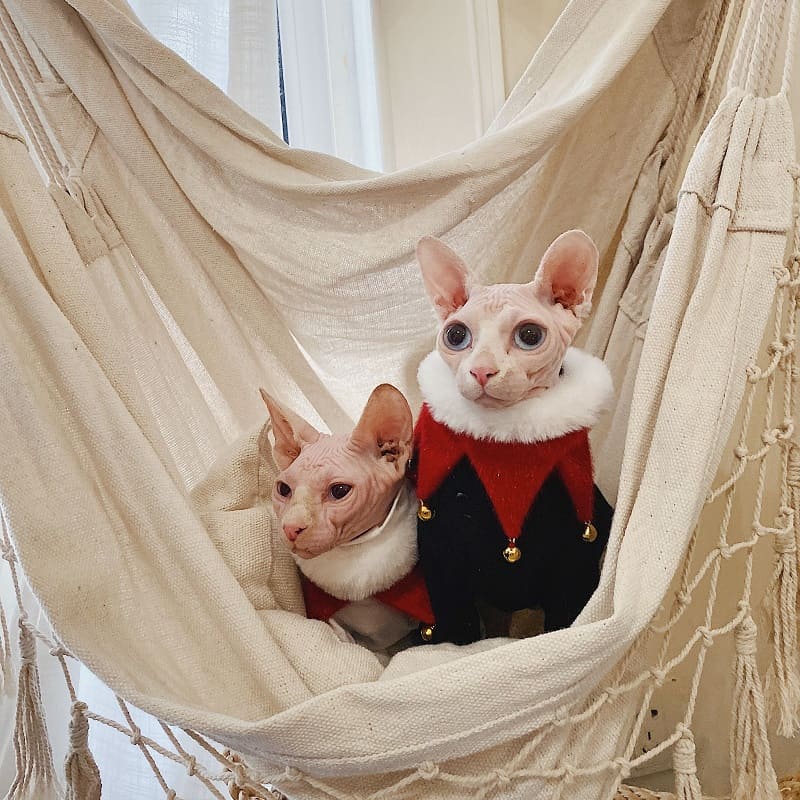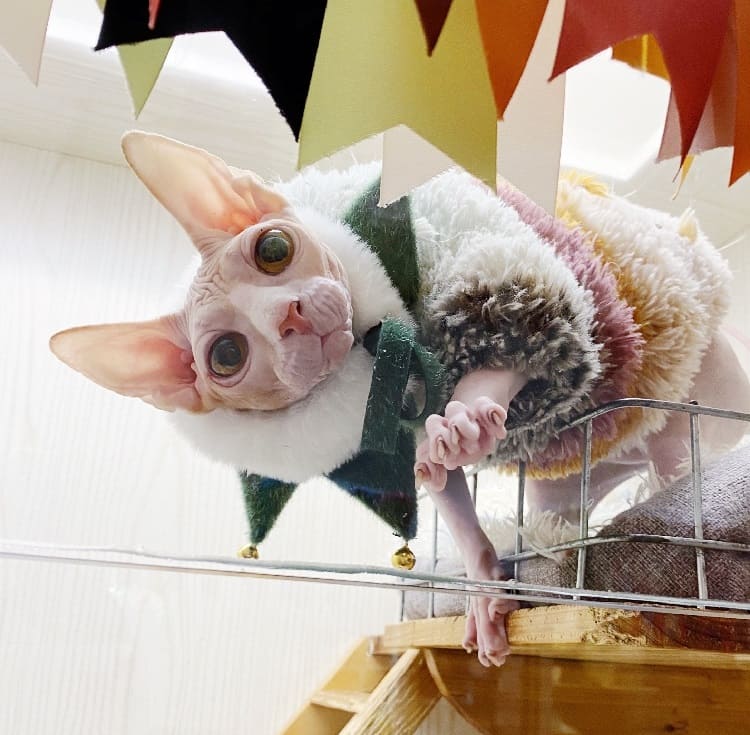 The happy cat's parents are very happy: this lovely Christmas outfit for cat is a great choice for attending Christmas parties. Adding a cute wrinkled collar is an easy way to enhance the cat's image at holiday parties and photography activities without fuss! This kitten Christmas outfit has a perfect holiday appearance, classic red and green color matching, and exquisite bell decoration, so no matter what party your cat wears kitten Christmas outfits, your kitten will have a perfect and happy appearance. One more thing, this dress doesn't have a bottomed shirt. If it's not warm enough outdoors, you can add a bottomed shirt for your baby. Find more Sphynx cat clothes.