Product Name: Pink, Green
Pajamas for Hairless Cats
Fabric: pure cotton
Color: pink, green
Season: Spring and Summer
Size: XS, S, M, L, ,XL, XXL, XXXL
These are the new kitten cat clothes from YESWARMG. 100% cotton fabric provides your cat with more secure protection. There are 2 colors of these pajamas for Sphynx, pink and green. Both colors are bright and spring-like. The fabric of hairless cat pajamas is relatively thin, suitable for hairless cats to wear in spring and summer. The hairless cat pajamas are jacket style with buttons on the chest. The buttons are push buttons that won't hurt the cat's skin. Find more Sphynx cat clothes.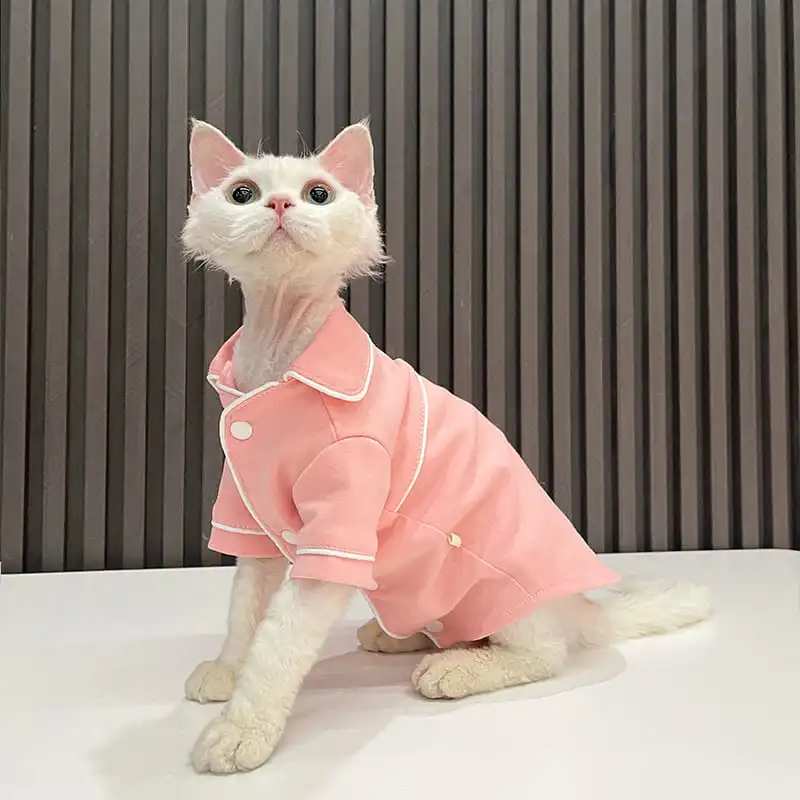 Size: M

Age: 4 months

Weight: 1.75kg/3.858lbs

Neck: 18cm/7.08inch

Bust: 30cm/11.81inch

Waist: 33cm/12.99inch


Body length: 28cm/11.02inch