Bright colored cat t shirt for cats are a perfect complement to their clothes.
It is made of soft cotton fabric with such an elf and funny pattern.
Easy to wear without binding the cat's legs and feet.
Machine washable, easy to clean, durable and beautiful.
Perfect for holiday parties, photos and entering the season's state of mind.
This is a uniquely designed custome cat shirt for pet. In order to improve the flexibility of the cat, the two front legs of the cat t shirt for cats have a hole instead of a separate hole, leaving enough space for the front legs to move naturally. High elastic fabric and pullover style make it easy to wear, just put it on. The splicing of bright color blocks brightens people's eyes, which is very suitable for wearing on activity days or taking photos with themes. Put on this Cat Shirt for Cat and become your most lovely baby! Find more at Shirts for cats.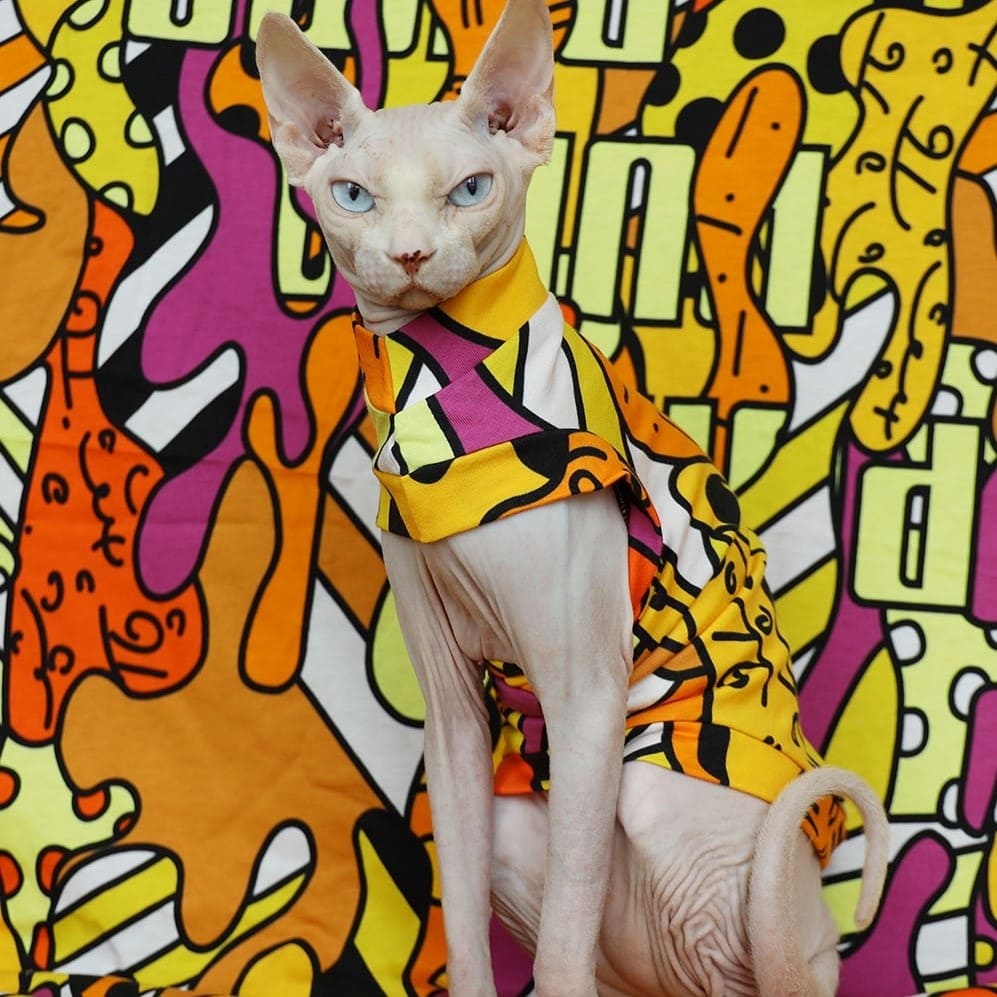 Size: M
Weight: 3.15kg/6.945lbs
Neck: 18cm/7.08inch
Bust: 32cm/12.59inch
Body length: 35cm/13.77inch