Name: Leopard Army Green "Single-arm" Shirt
Fabric: pure cotton
Color: Army Green + Leopard Print
Style: "single-arm" design
Features: Anti-shedding, hypoallergenic, lick resistant
This is a Sphynx outfit specially designed for cats. Most cats don't like to wear clothes because they restrict their movement. The design of these Sphynx clothes costumes is very special. The sleeveless design and "single-arm" design will not affect the cat's movements at all. The fabric of the Leopard Cat Clothes is pure cotton. Hypoallergenic cotton is friendly to the skin of hairless cats. The color of the Sphynx outfit is army green and leopard print, which is very stain resistant. It's super cool to have your cat wear these Sphynx clothes costumes with the big gold chain! Find more Sphynx cat clothes.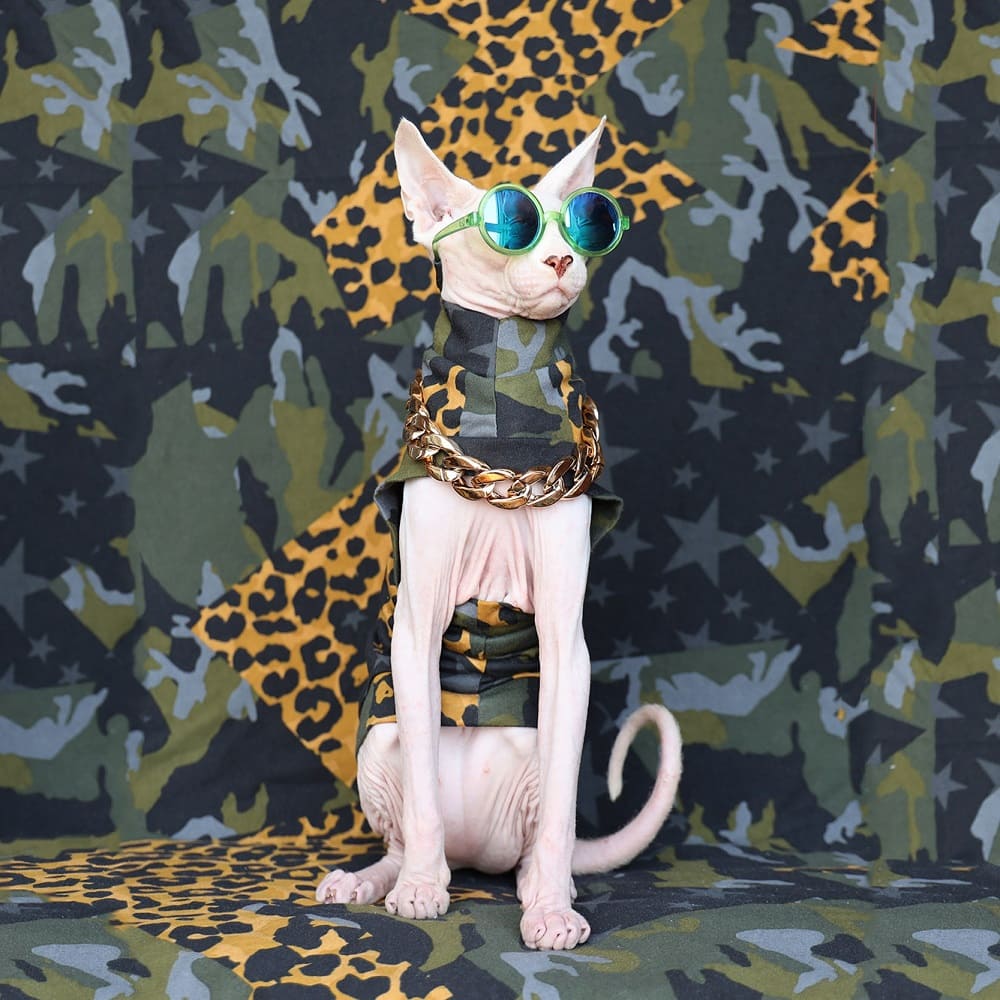 Size: M
Weight: 3.15kg/6.945lbs
Neck: 18cm/7.08inch
Bust: 32cm/12.59inch
Body length: 35cm/13.77inch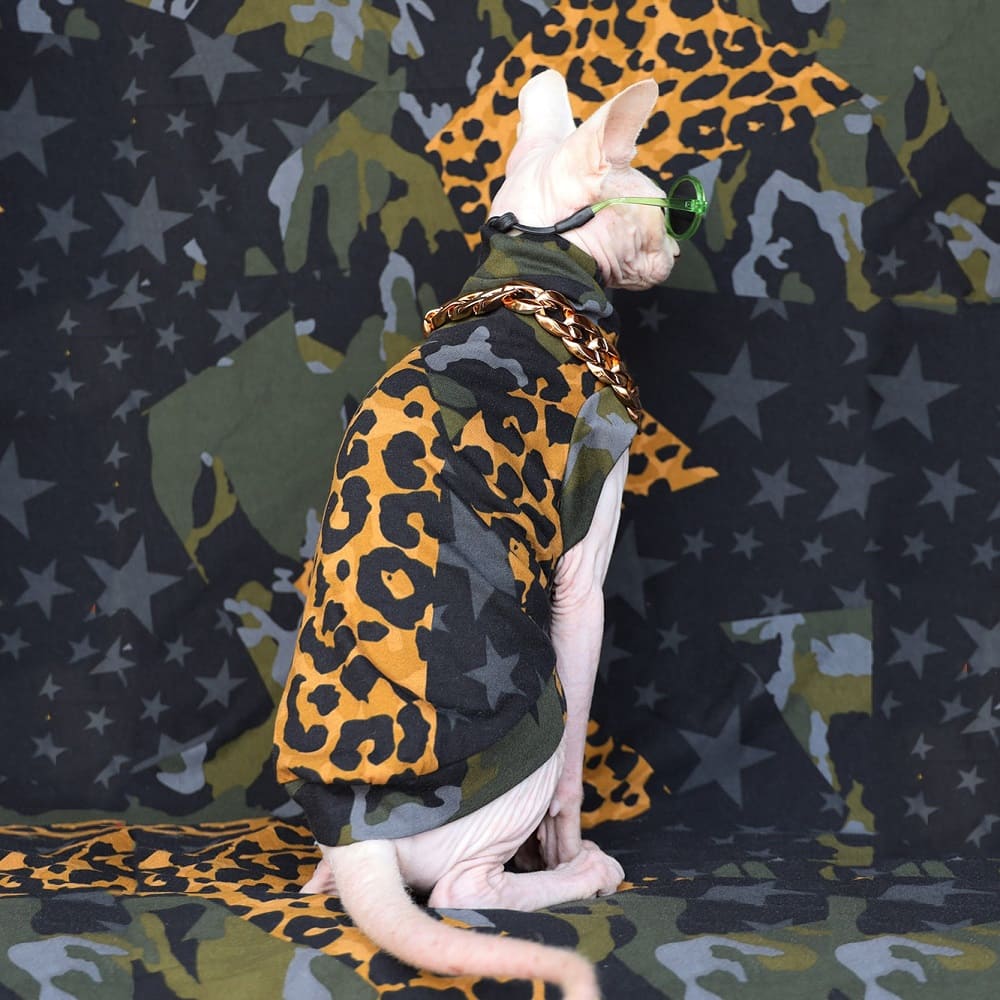 Only logged in customers who have purchased this product may leave a review.