Sphynx are always cool & Cute, the sphynx cat cool clothes made them cooler. This leopard cat clothes are easy to match for Everyday Wearing, Sleeping Pajamas, Photo Taking, Party Costumes, Holidays, Festival Occasion, etc. Fashionable design makes your cat distinctive and adorable. High-Quality Craftsmanship Adorable Shirt Suits for Indoor Outdoor Wearing. A "Must-Have" custom cat sweaters.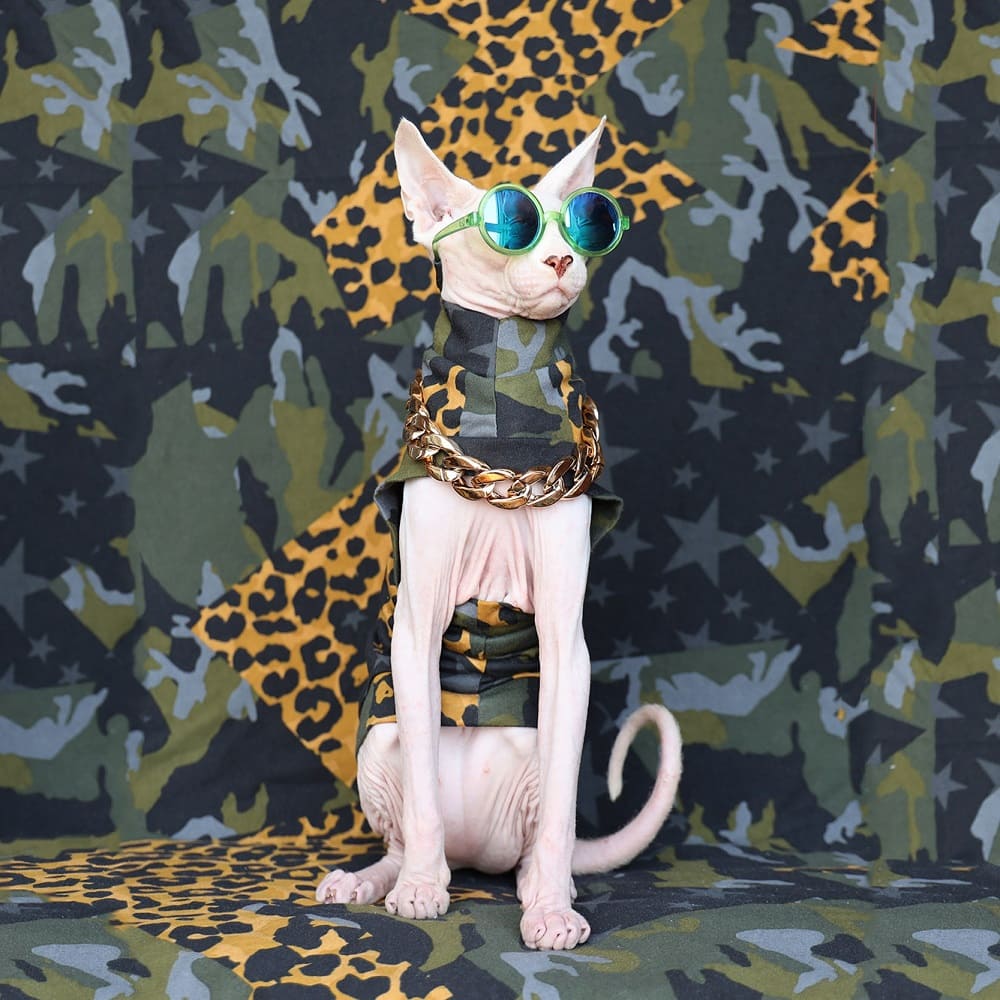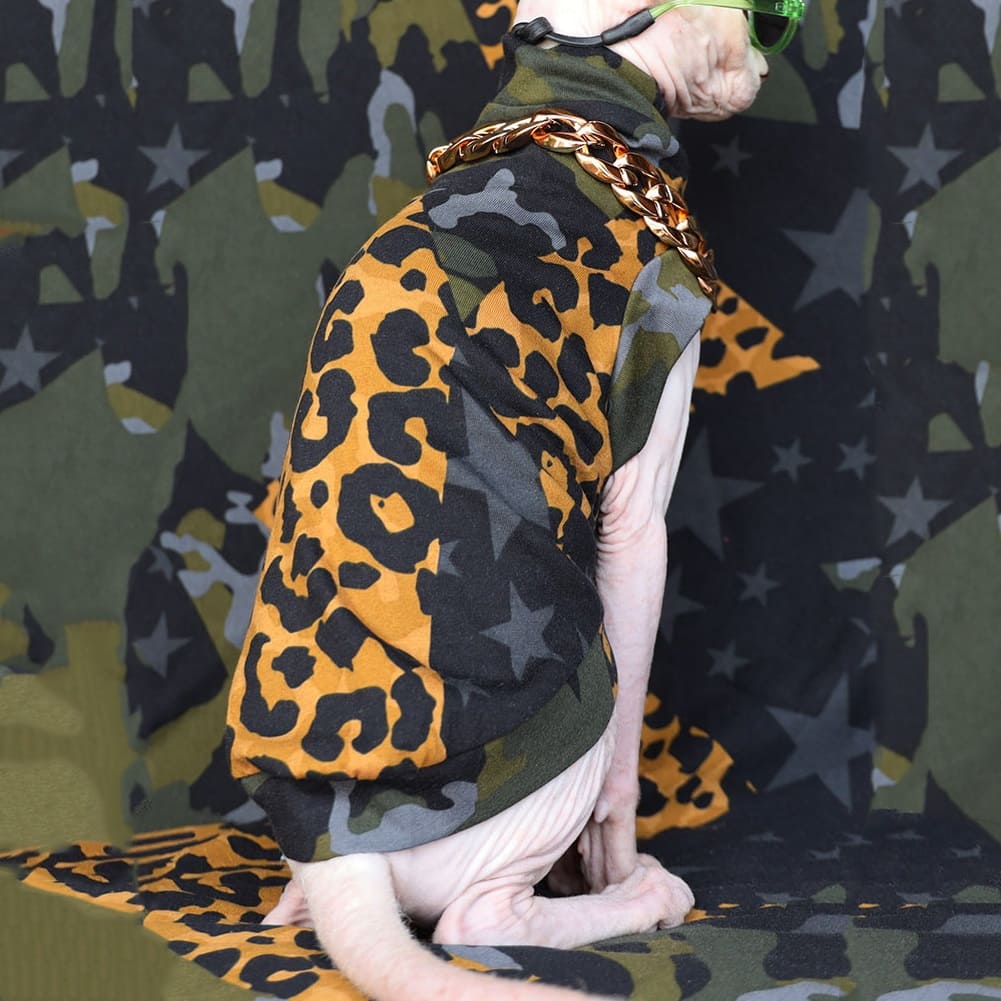 Spring and summer thin Pure cotton
Sphynx Hairless Cats do not have hair, so their skin is very Sensitive and Vulnerable. YESWARMG made Pet apparel, especially for the Hairless, which are made of Soft and Anti-Allergy Cotton (same attributes as shirts made for humans). Perfect for Sphynx Cat, Devon Rex Cat, Cornish Rex Cat, and Peterbald Cat. 
Size:

M

Weight: 3.15kg/6.945lbs

Neck: 18cm/7.08inch

Bust: 32cm/12.59inch

Body length: 35cm/13.77inch