Name: Thickened brown lamb wool sweater
Fabric: Sheepskin
Features: thickened, loose, warm
Style: turtleneck, hooded
Size: S, M, L, XL, XXL
These are solid brown cute sweaters for cats. The fabric is lamb fleece, which is very warm. YESWARMG designed two styles, a turtleneck sweater, and a hooded sweater. The fabric of these cute kitty sweaters is very soft, loose but warm. Not just for Sphynx cats, these cute kitty sweaters are perfect for any other cat breed as well. For the choice of a specific size, please choose the size according to your cat's measurements. If you have any questions, please contact us immediately. Find more Sphynx cat clothes.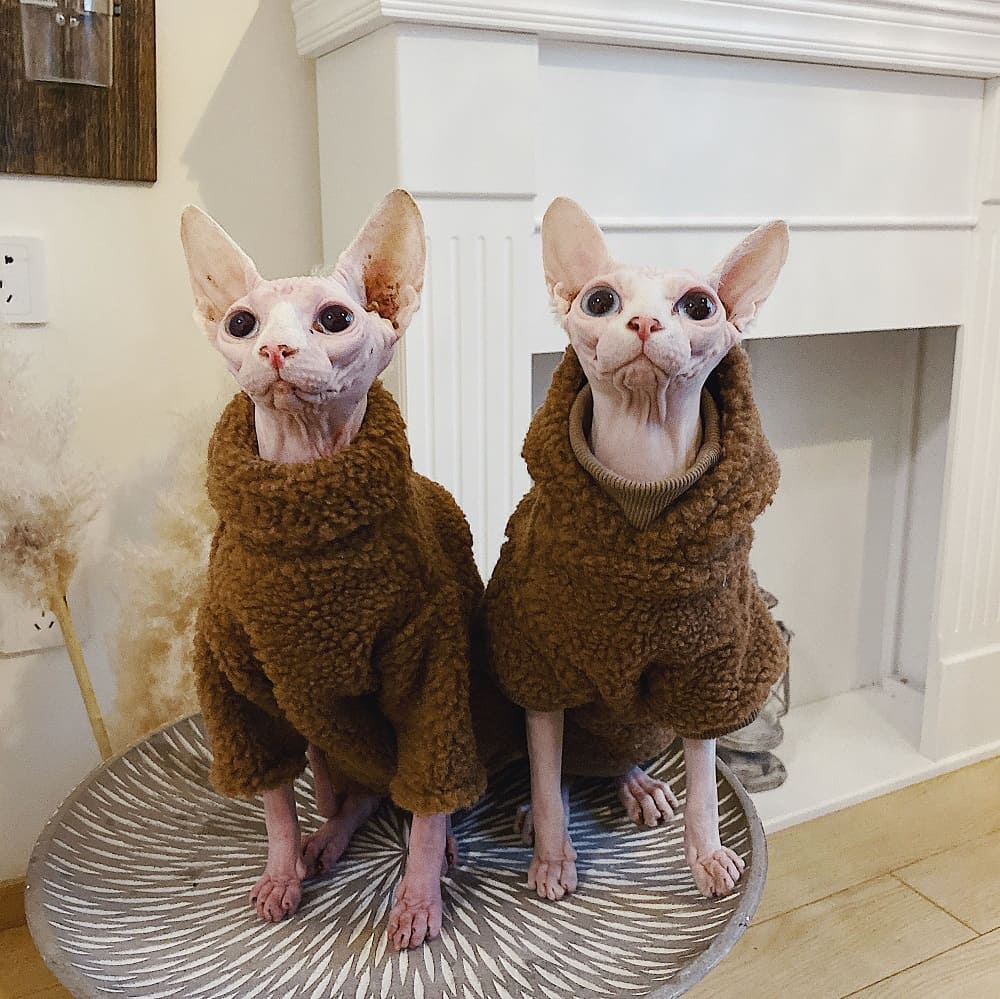 Size: L

Age: 18 months

Weight: 3.8kg/8.378lbs

Neck: 19cm/7.48inch

Bust: 32cm/12.59inch


Body length: 33cm/12.99inch