These winter clothes for pets are extremely warm and comfortable, with a comfortable Plush coat and lining.
Plush fabric lining specially designed for keeping pets warm brings a comfortable feeling, covering the whole body.
The pink rabbit shaped headgear is a bright and lovely part of the party.
Easy to wear and match, available in a variety of sizes for a perfect fit.
This cat with winter coat, whether your friends are wandering on the slope or sitting on their favorite sofa, make sure they are warm, comfortable and fashionable. This winter clothes for pets is made of plush to protect your pet from the cold and bring comfort. Are you going to some parties? Please wear a headgear when you go out. This rabbit shaped headgear brings different loveliness to your friends. These cute pink differnt fur coats for cats are sure to be the starting point for all puppies and peepers. Find more at Coats for cats.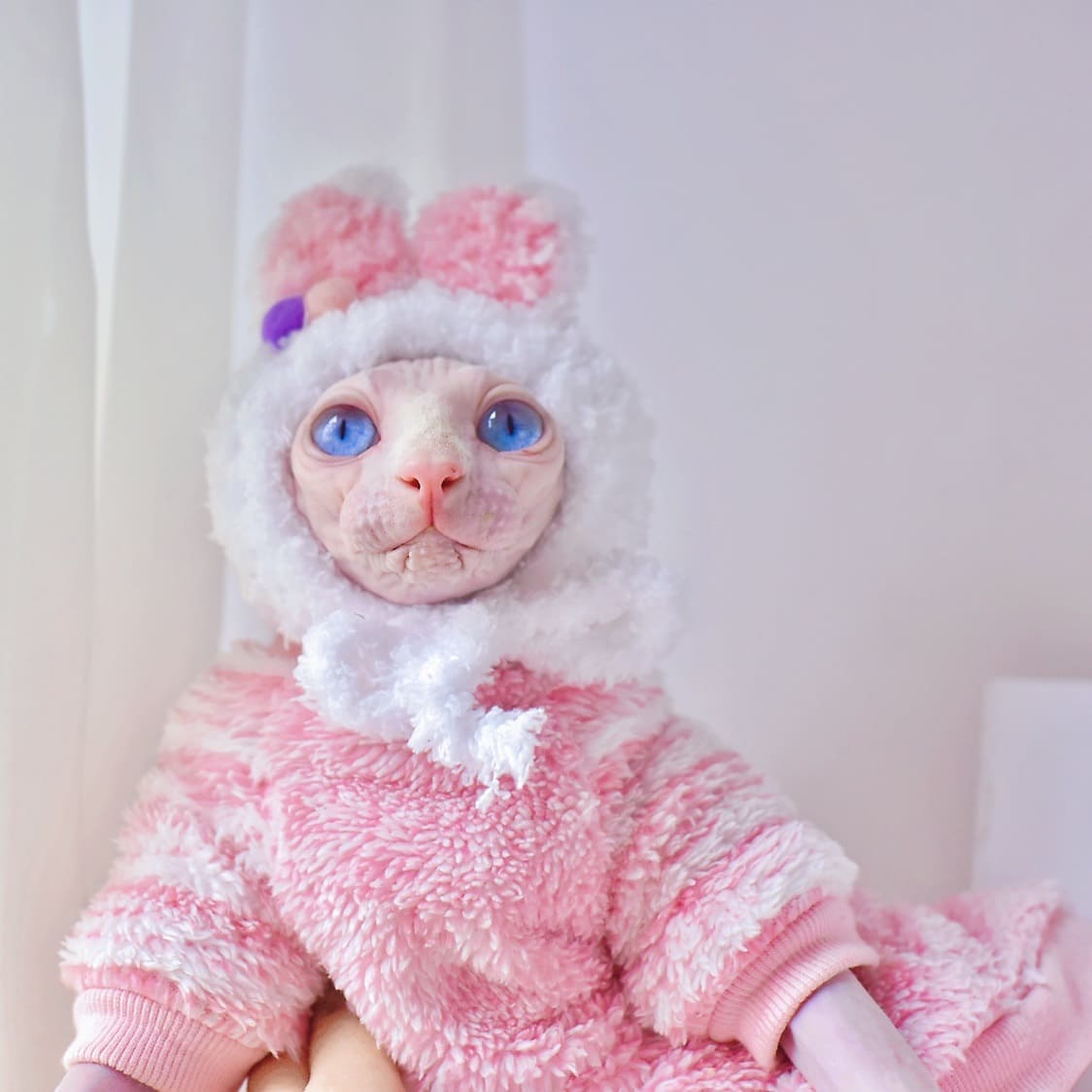 Size: L
Age: 10 month
Weight: 3kg/6.614lbs
Bust: 30cm/11.81inch
Body length: 31cm/12.20inch