Name: Solid gray color turtleneck sweater
Fabric: pure cotton
Color: Gray, Green, Red
Size: Customized, XS, S, M, XL, XXL, XXXL
The simplest color can best show the handsomeness and cuteness of a cat. This is a solid color sweater in light gray color. The simplest design can also wear the most fashionable style. The fabric is pure cotton and the lining is thick. It is completely possible for hairless cats to survive the cold winter. The high neck design can also keep the hairless cat's neck warm. Please refer to the size table for details! Find more Sphynx cat clothes.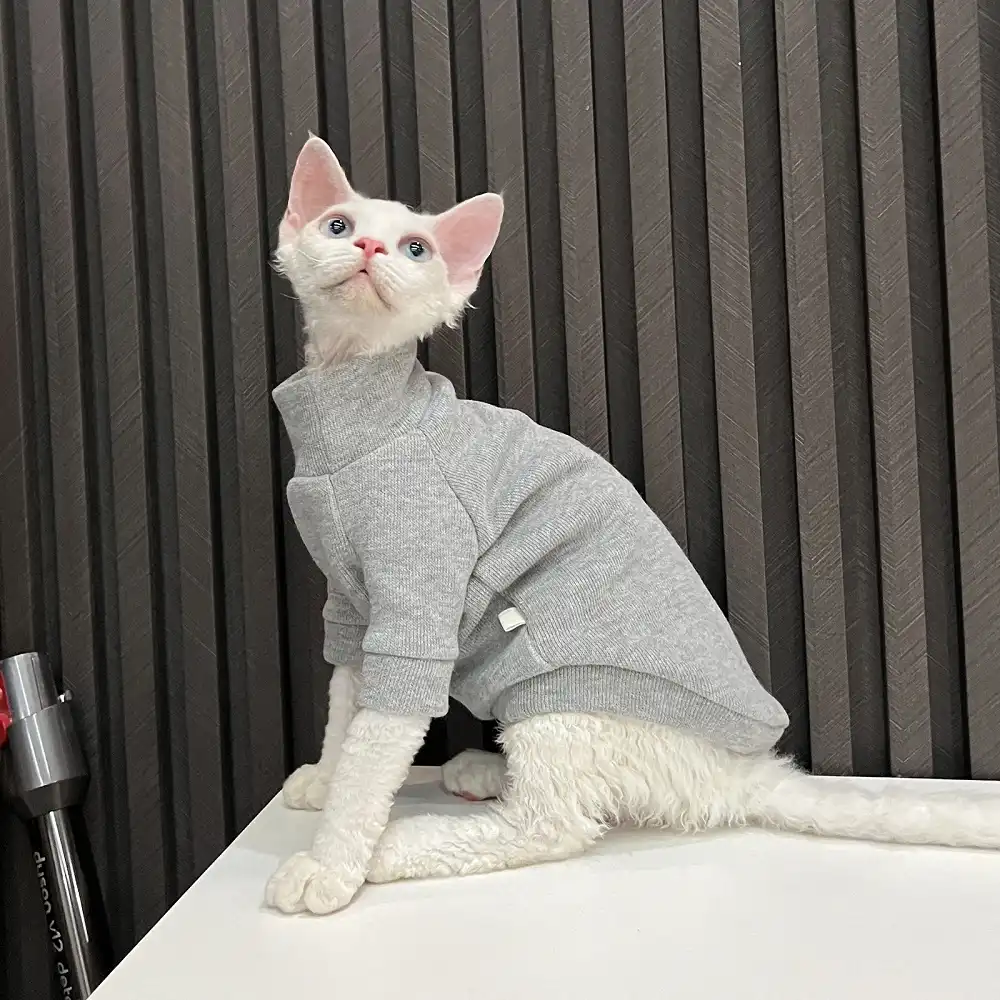 Size: M

Age: 4 months

Weight: 1.75kg/3.858lbs

Neck: 18cm/7.08inch

Bust: 30cm/11.81inch

Waist: 33cm/12.99inch


Body length: 28cm/11.02inch