These hoodies for cats are made of pure cotton fabric for comfort and warmth.
The Hoodie fits easily over the pet's head without the need for hook and loop straps or buttons.
Sunflower hat, with a lovely brooch, unique experience.
It is an excellent choice for your pet's wardrobe in cold weather, and suitable for winter parties and lovely photos.
The perfect combination of Cat hoodies for pets and fashion cute! Also, this hoodie has a hooded design and can be worn on the head of cats without hook and loop fasteners or buttons. And these hoodies for cats have a classic flower shape and lovely Brooch decoration, and the hat has a retractable belt and adjustable size so that they can wear it everywhere in town. Therefore, add some special things to your pet's wardrobe in cold weather. And a cute cat in hoodies to make your winter adventure more exciting! Above all, find more at Hoodie for cat.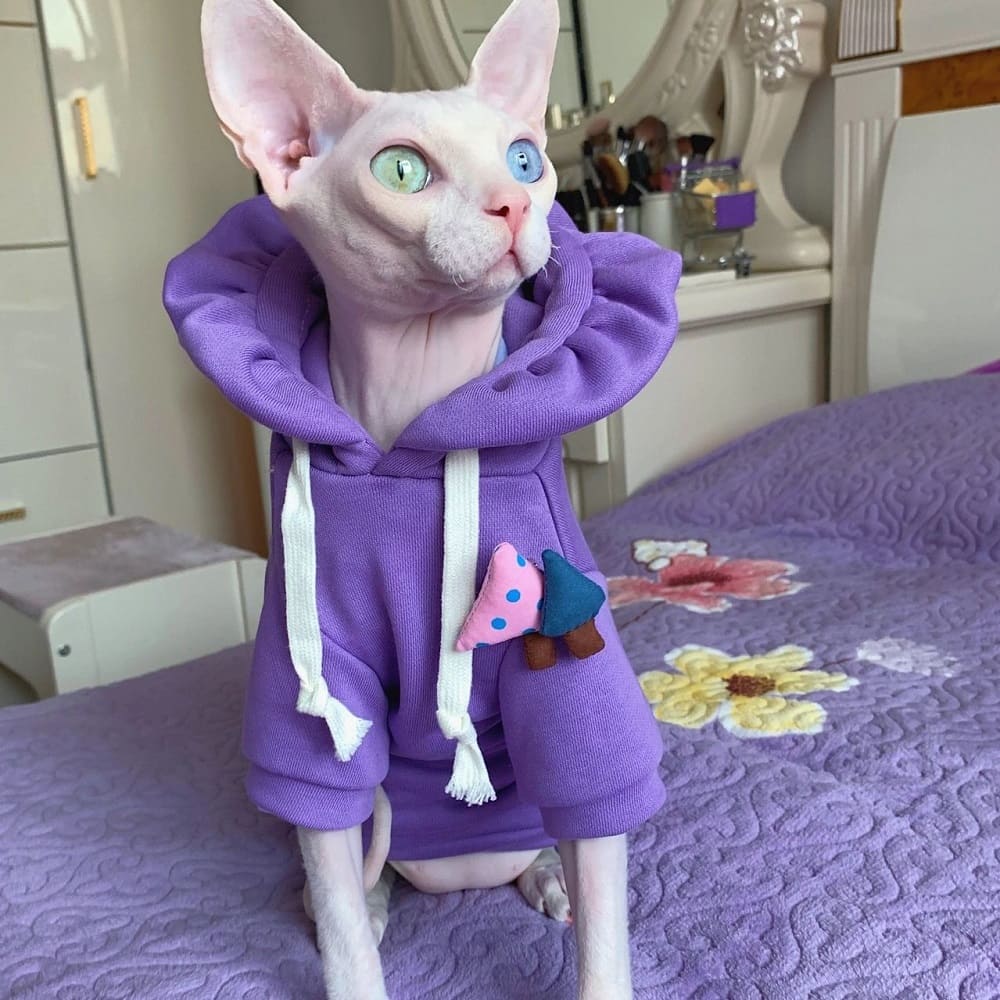 Size: M
Age: 4 month
Weight: 1.75kg/3.858lbs
Neck: 18cm/7.08inch
Bust: 30cm/11.81inch
Waist: 33cm/12.99inch
Body length: 28cm/11.02inch
Size: XL
Age: 12 month
Weight: 3.9kg/8.598lbs
Neck: 19cm/7.48inch
Bust: 35cm/13.77inch
Waist: 38cm/14.96inch
Body length: 34cm/13.38inch