JK Dress for Sphynx-Pink&Blue Cat JK Dress
$40.99 – $45.99

Fabric: Pure cotton, thin.
Features: Good ventilation, non-allergic, elastic, and lick resistant.
Clothes style: JK uniform.
Suitable for all cats. Please refer to the size table for specific size selection.
Every girl has a JK dream. Our designer can't wear JK because of her body, so she thought of making special JK uniforms for cats. This JK dress for Sphynx is thin. Suitable for spring and summer. The fabric is pure cotton with good air permeability. Will not make your cat allergic. The fabric is elastic and resistant to licking. The designer made this cat jk dress based on the original JK uniform. On the front of the Sphynx dress, there are push buttons that will not hurt the cat's skin. Suitable for all cats, please refer to the size table for specific sizes. Get your cat jk dress! Find more Sphynx cat clothes.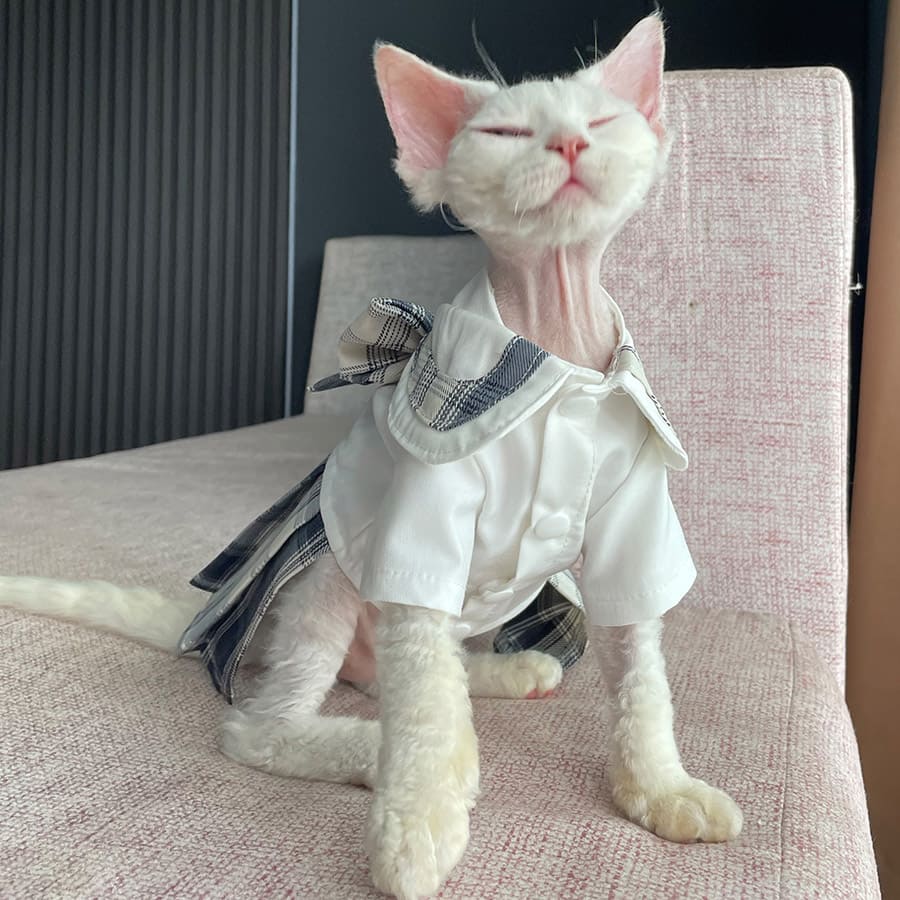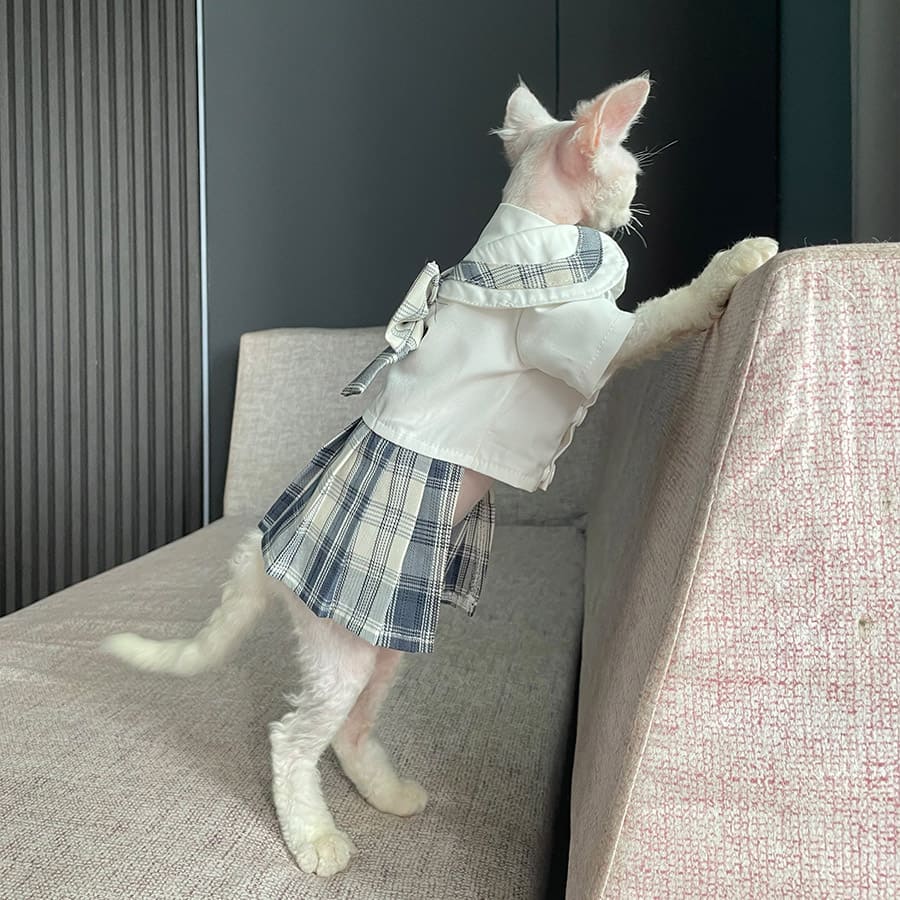 Size: XL
Age: 12 month
Weight: 3.9kg/8.598lbs
Neck: 19cm/7.48inch
Bust: 35cm/13.77inch
Waist: 38cm/14.96inch
Body length: 34cm/13.38inch
Additional information
Color

:

No selection

Blue, Pink

Size

:

No selection
Only logged in customers who have purchased this product may leave a review.