The outer fabric of the cat cloth is polar fleece. The inner fabric is 100% cotton.
Hairless cat clothes are specially made. If your cat is a hairy cat, please refer to the size table for the size.
The pattern of this dinosaur costume is red stripes, much like the tail of a dinosaur.
The clothes are designed with a hole, which is easy to put on and take off, and also has an anti-drop design.
The tip of the back of the costume is cotton, which is very soft and will not harm your cat.
I think every cat needs a dinosaur costume. why? Put on hairless cat in clothes and it will tell you why. First of all, about the fabric of this cat costume for cat. The outer fabric is polar fleece, and the inner is pure cotton, which is very comfortable. Secondly, the design of this costume. The pattern is red irregular stripes. The sleeve design is an "one arm" design, which is convenient for the owner to put on and take off, and also prevents the cat from breaking free. Secondly, you don't have to worry about the dinosaur tip on the back of your clothes causing damage to your cat. Because there are no hard things inside, it's all cotton, which is very soft. Get your  Sphynx cat wearing clothes. Find more Sphynx cat clothes.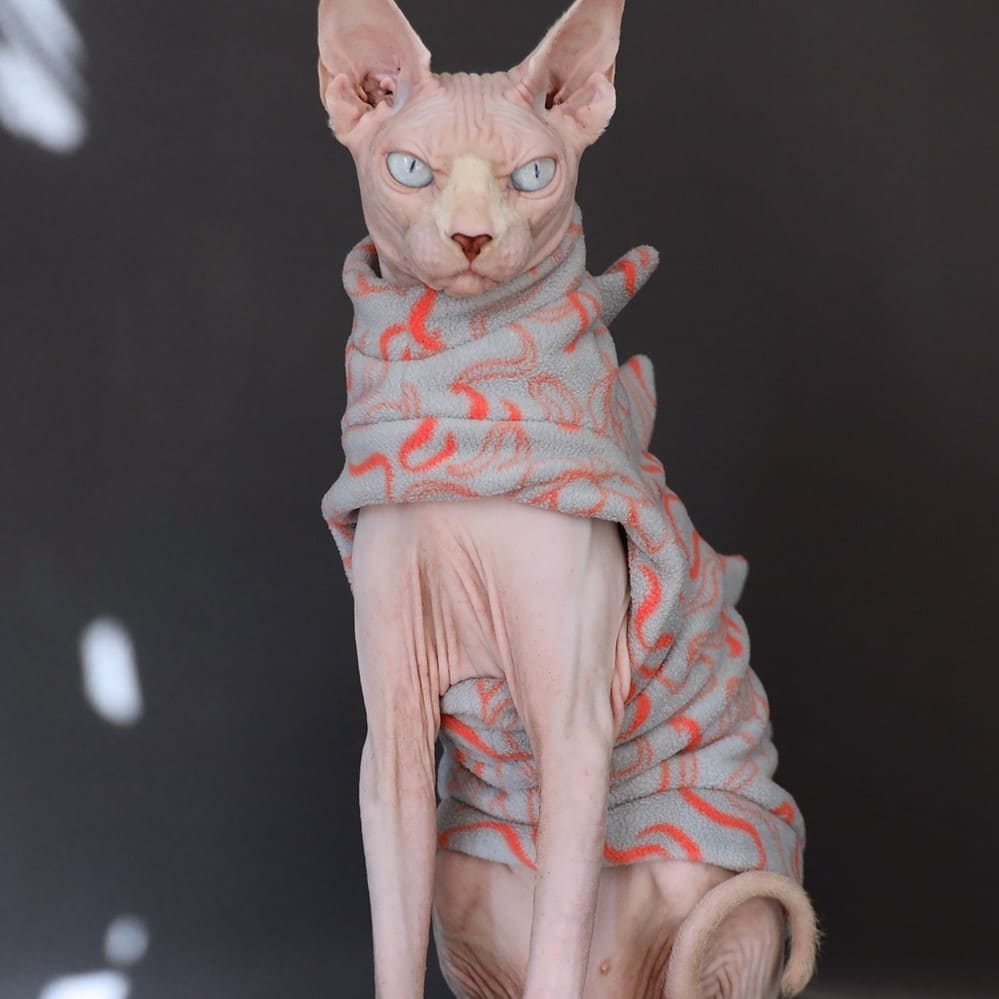 Size: M
Weight: 3.15kg/6.945lbs
Neck: 18cm/7.08inch
Bust: 32cm/12.59inch
Body length: 35cm/13.77inch