Kitty Clothes-Sphynx "PRADA" Hoodie

Fabric: pure cotton thin section
Season: Spring and Summer
Color: red, black
Design: Prada icon design
Size: S, M, L, XL, XXL are available in five sizes, please refer to the size table!
This is a super stylish kitty clothes. The Sphynx cat clothes designer combined Prada's fashion icon with bright colors to make this Prada hoodie for cats even more unique. Since the Sphynx Prada hoodie is relatively thin, they are only suitable for cats to wear in spring and summer. In winter, you can add a piece of clothing inside. The fabric of the Sphynx Prada hoodie is pure cotton, which will not harm the cat's skin. The colors are black and red. Regarding the size, we have five sizes of S, M, L, XL, XXL to choose from. Find more hoodies for cats.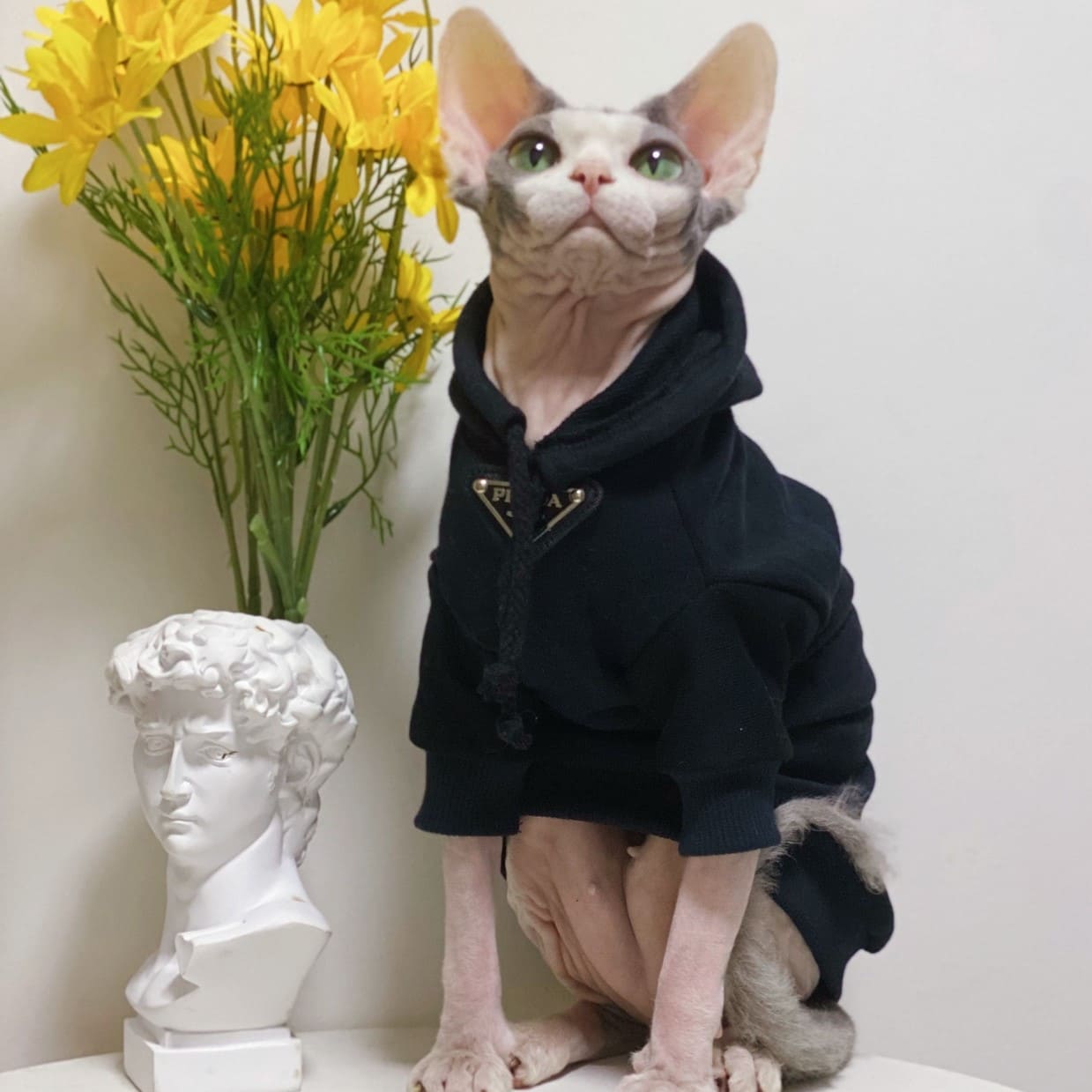 Size: L
Neck: 18cm/7.08inch
Bust: 30cm/11.81inch
Abdomen: 35cm/13.77inch
Body length: 35cm/13.77inch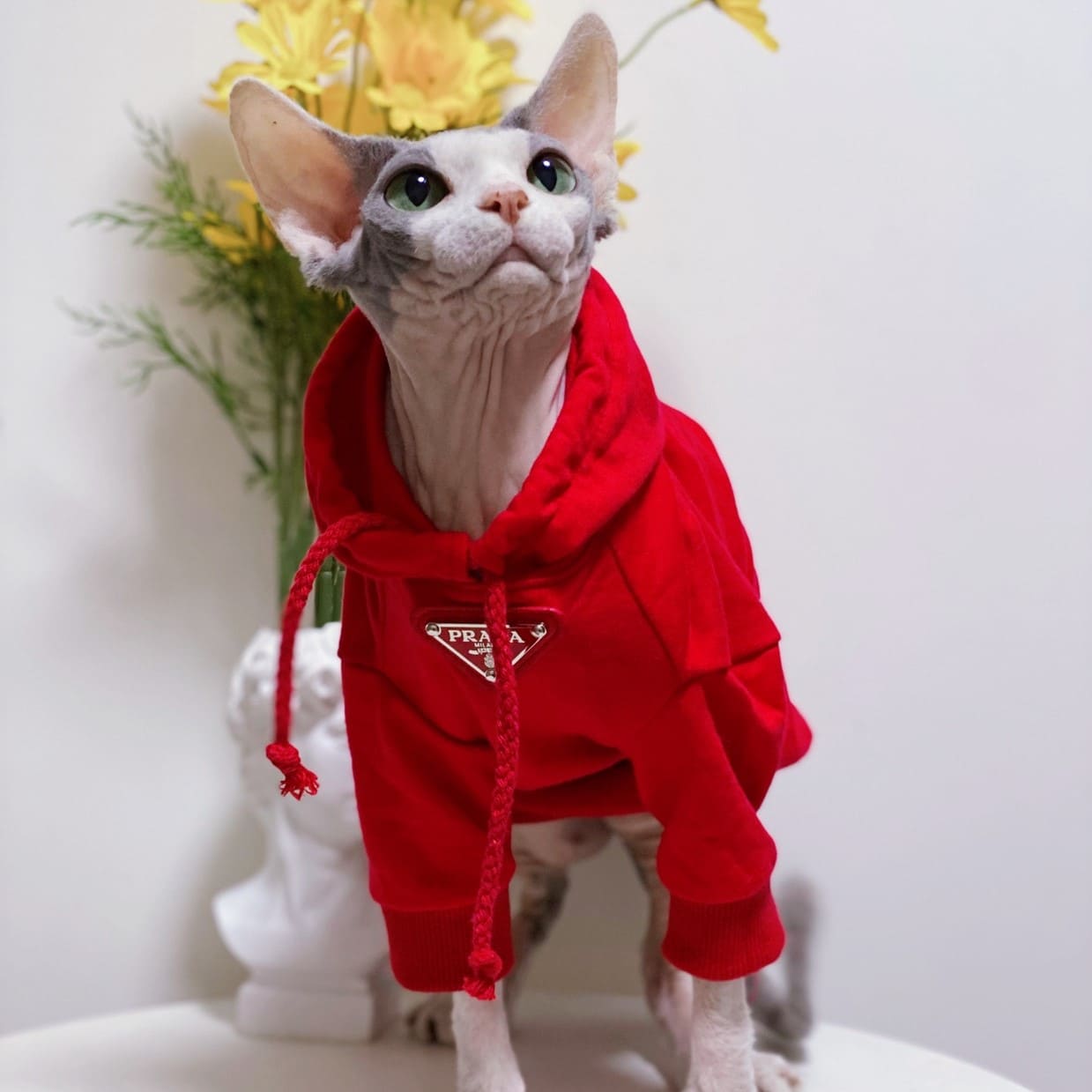 Additional information
Color

:

No selection

Black, Red

Size

:

No selection
Only logged in customers who have purchased this product may leave a review.