Color: pink
Fabric: pure cotton, hypoallergenic
Features: Elastic, good breathability
Season: Autumn and Winter
Size: XS, S, M, L, XL, XXL are available in various sizes.
This is a very versatile base Sweater for Kittens. The color is a very soft pink. The fabric of the sweaters for pets is hypoallergenic pure cotton. Don't worry about your cat being allergic to sweaters. This sweater for hairless cat is very breathable and stretchy. Suitable for cats to wear in autumn and winter. The sweater for hairless cat style is stripped, simple, and versatile. Can be worn alone in autumn. The sweaters for pets can be worn as an inner layer in winter. As for the size, YESWARMG makes Sphynx cat clothes in five sizes XS, S, M, L, XL, XXL. Please choose the size according to the cat's measurements! Find more cat sweater.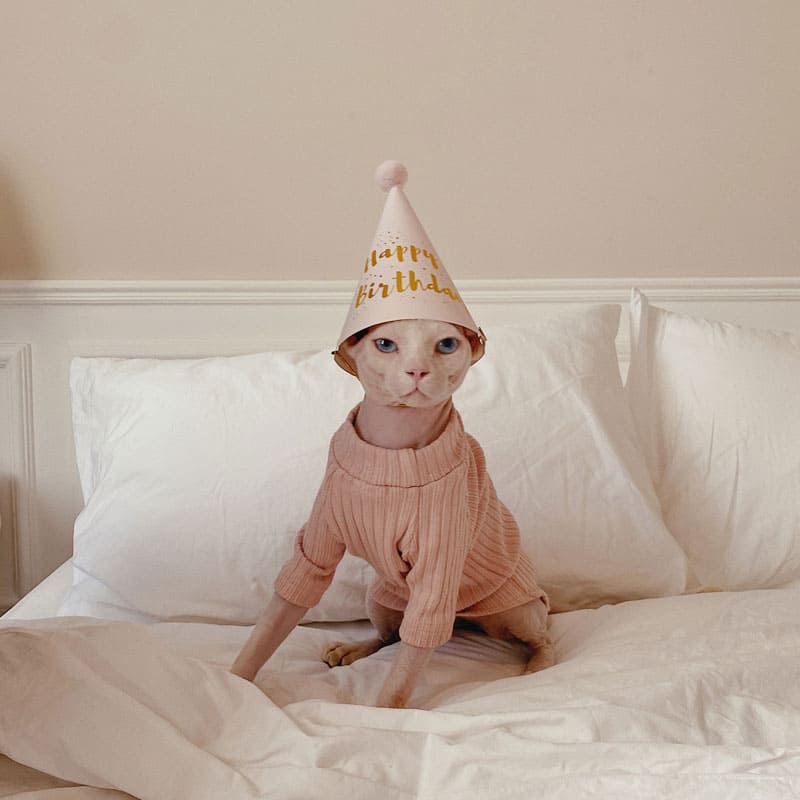 Size: L
Age: 18 month
Weight: 3.8kg/8.378lbs
Neck: 19cm/7.48inch
Bust: 32cm/12.59inch
Body length: 33cm/12.99inch