Product name: Corduroy lace skirt
Fabric: Corduroy, Cotton
Color: red, green, yellow
Features: good breathability, stretchy, super thick, super warm
This is a coat-style dress. The fabric is pure cotton, perfect for hairless cats. The outer fabric is corduroy, which is very soft. The Sphynx cat winter clothes come in three colors, red, green, and yellow. All three colors are very nice. The warm clothes for cats are breathable, stretchy, and super thick for winter wear. Suitable for all cats, please refer to the size chart for specific sizes. Find more Sphynx cat clothes. Get your cute cats in costumes!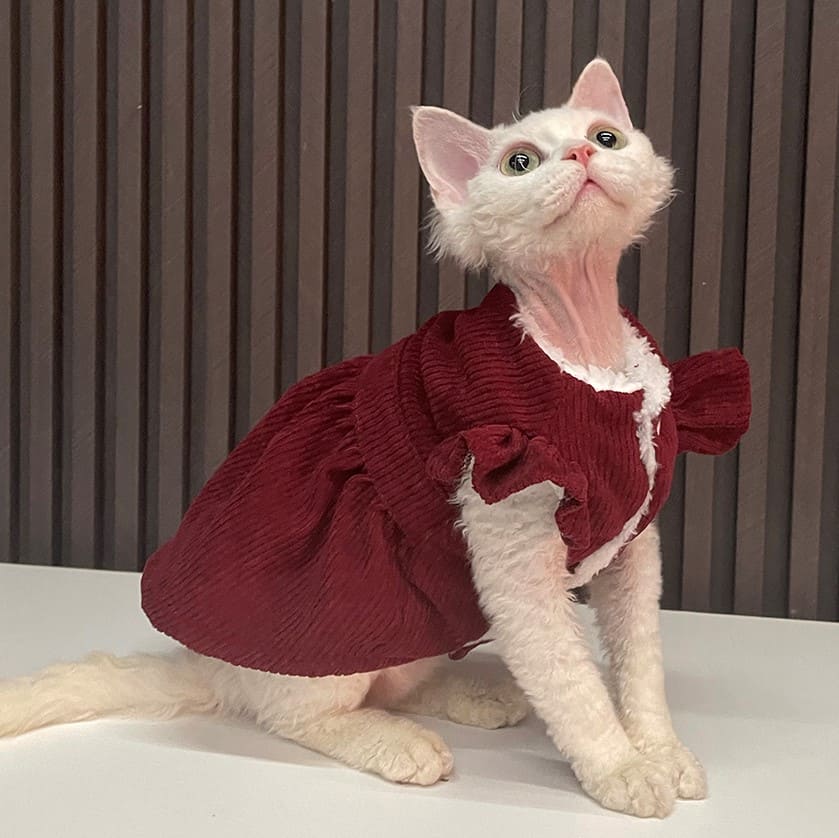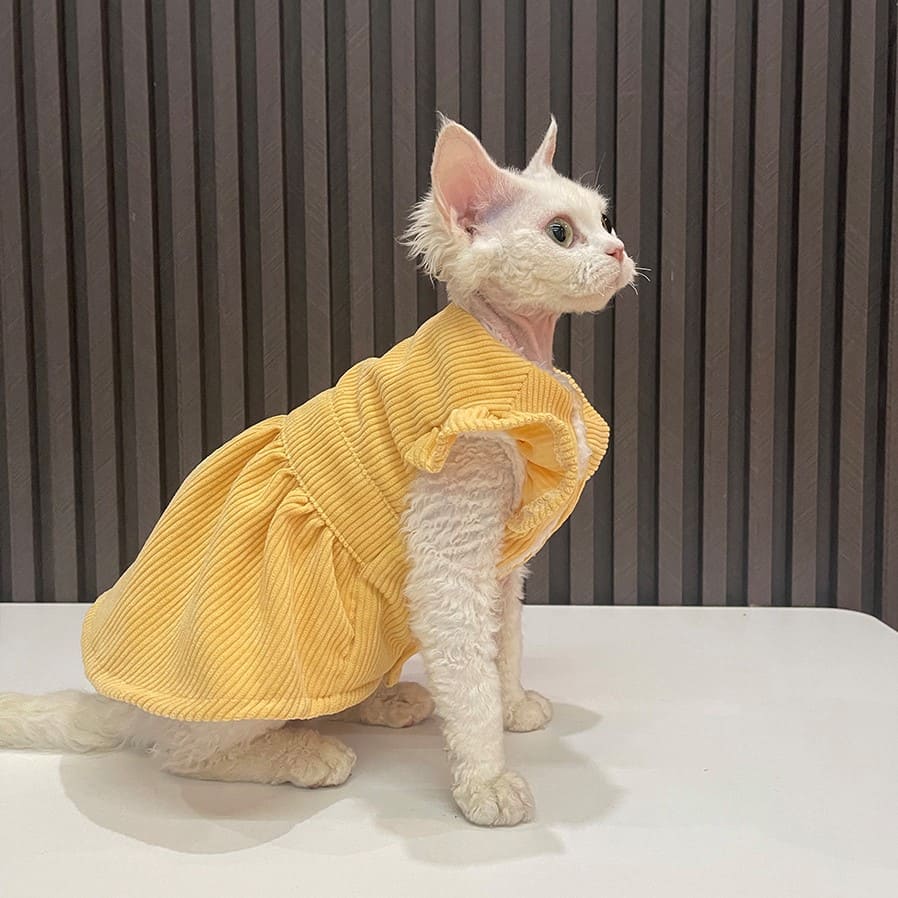 Size: XL
Age: 12 month
Weight: 3.9kg/8.598lbs
Neck: 19cm/7.48inch
Bust: 35cm/13.77inch
Waist: 38cm/14.96inch
Body length: 34cm/13.38inch