Name: Breathable, Sailor Style Tank Top for Sphynx
Fabric: pure cotton
Style: Sailor suit
Features: Breathable, soft, hypoallergenic, lick resistant
Sizes: XS, S, M, L, XL, XXL
This is a cat sailor suit, on which we designed the sailor style. The style is a tank top for cats, which can also be worn by short-footed cats. The fabric of the cat sailor suit is pure cotton, which is hypoallergenic. The fabric of this Sphynx cat tank top is soft, breathable, and lick-resistant, perfect for hairless cats. Regarding the size, please choose according to the measurements of the cat. If you have any questions, please contact us. Find more Sphynx cat clothes.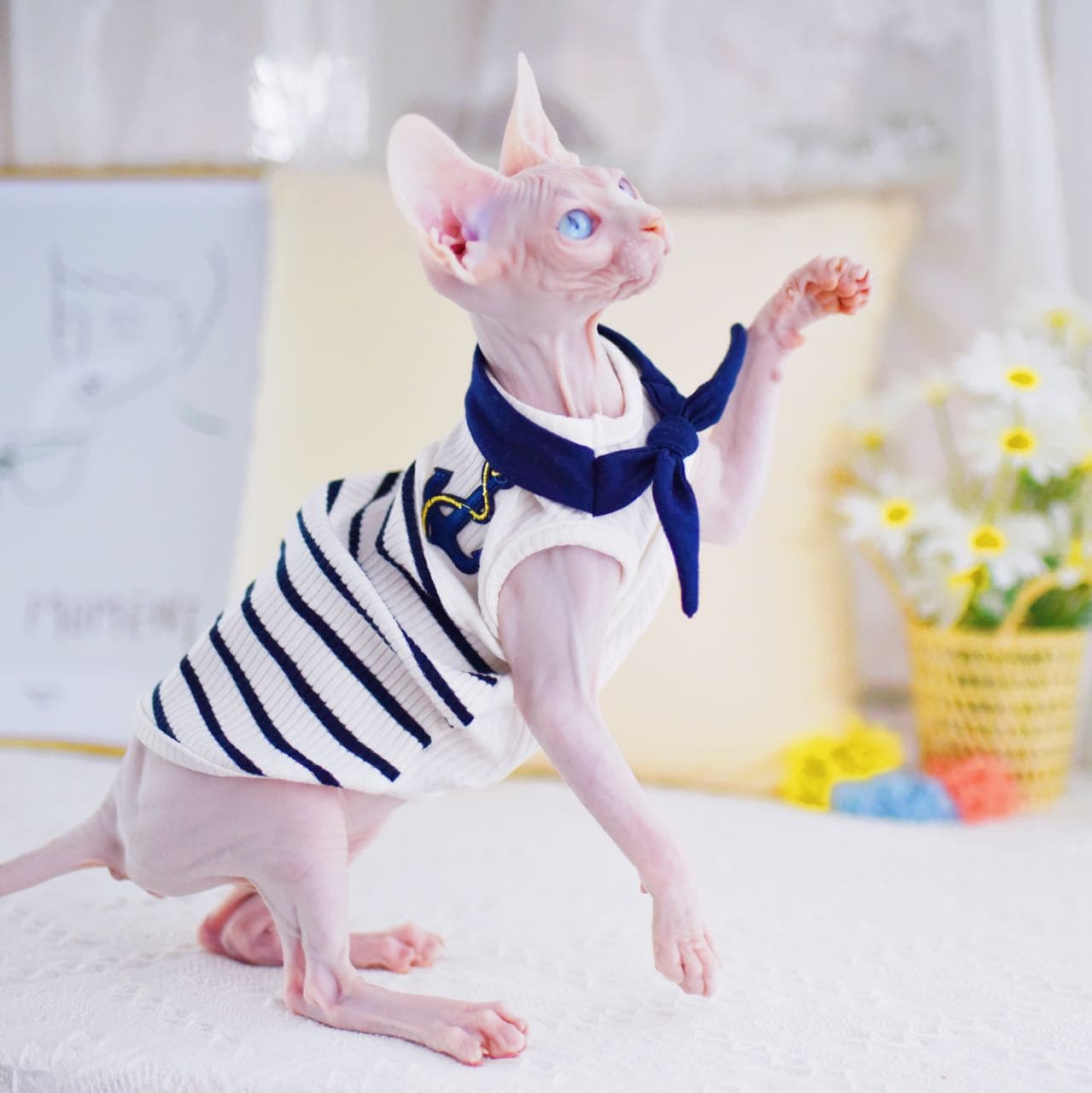 Size: L
Age: 10 month
Weight: 3kg/6.614lbs
Bust: 30cm/11.81inch
Body length: 31cm/12.20inch