Name: Flower Cat Tank Top
Color: green, pink
Season: Spring and Summer
Fabric: pure cotton
Features: Soft, comfortable, breathable, stretchy
This is a very cute Sphynx tank top. There are two colors, pink and green, both are very bright and look good. The fabric of the tank top for cats is pure cotton, which is very healthy. The fabric is soft and comfortable, perfect for spring and summer. The flower pattern on the back of the tank top for Sphynx is very cute. Find more Sphynx cat clothes.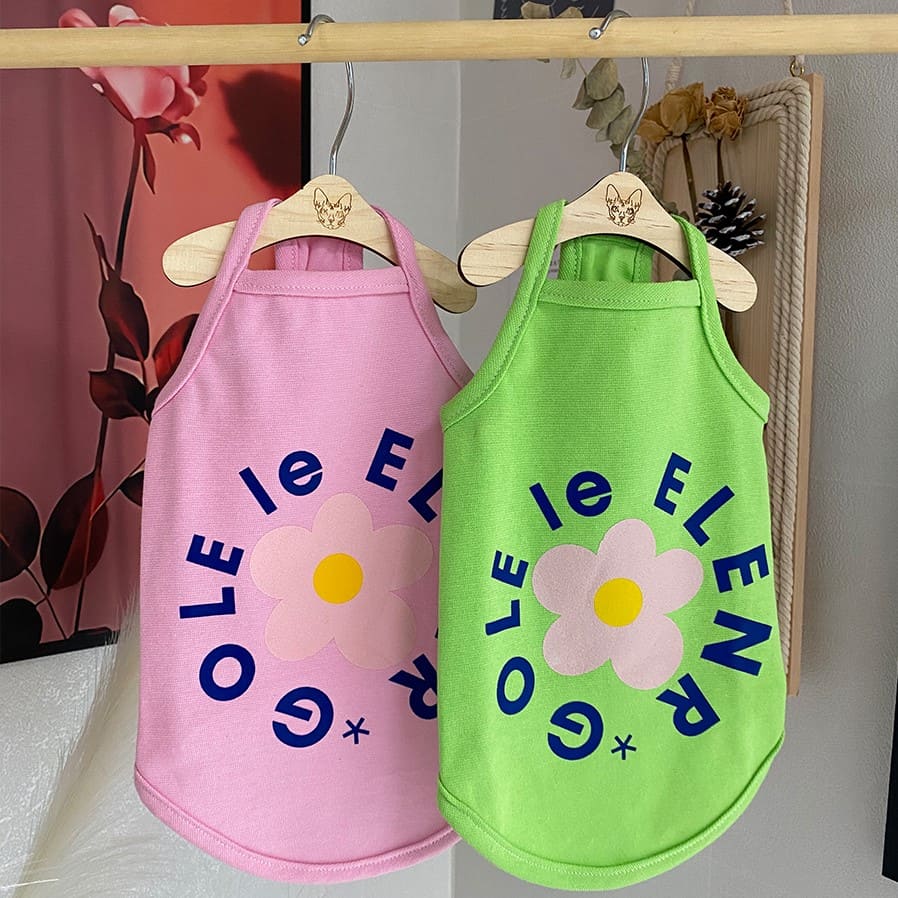 Size: M
Age: 4 month
Weight: 1.75kg/3.858lbs
Neck: 18cm/7.08inch
Bust: 30cm/11.81inch
Waist: 33cm/12.99inch
Body length: 28cm/11.02inch