The choice of hairless cats wearing sweaters in different colors represents different styles. With a tie, what an elegant gentleman!
Cardigan plus shirt, the best combination of hipster.
The pure cotton fabric protects the sensitive skin of Sphynx to a great extent, giving a sense of security.
The sweater with kittens suits prepared by YESWRAMG for you. It uses skin-friendly fabrics with simple patterns to create an elegant appearance, sweaters with kittens keep pets warm and fashionable in winter. Covered with hairless cats wearing sweaters, it creates a gentle and lovely feeling, makes the cat cute at a glance. At the same time, it is convenient for the cat to wear and take off and go to the toilet. Find more Sphynx cat clothes.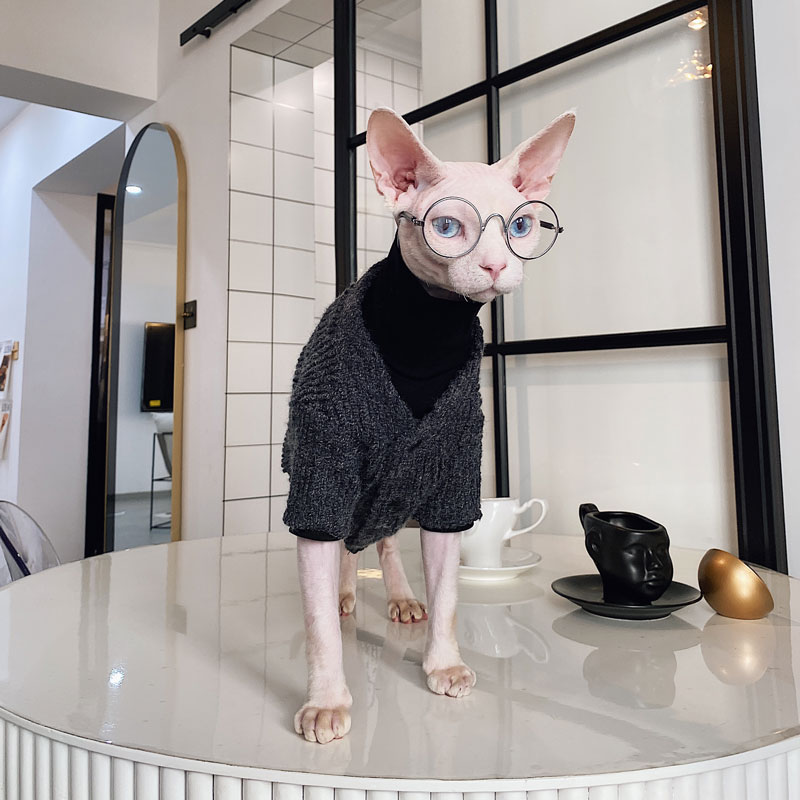 Size: L
Age: 18 month
Weight: 3.8kg/8.378lbs
Neck: 19cm/7.48inch
Bust: 32cm/12.59inch
Body length: 33cm/12.99inch