This

cat onesie pajamas for cats

soft and thick pure cotton fleece fabric is comfortable and lovely.
A comfortable fit helps keep your pet warm and comfortable during rest.
Simple color and design add lovely touch to pet casual clothes.
Prevent hair and dandruff from falling off excessively and keep the home clean.
A variety of colors and sizes are available. There is always one suitable for your baby.
These kitty pajamas for cats is only available at Yeswarmg to make your pet feel comfortable. Pajamas for pet cats are made of soft, thick cotton and help limit excessive shedding at home by capturing pet hair and dander. In addition, the simple design of pajamas for pet cats makes your pet look cute when walking comfortably at home. In the process of taking photos of all your home themes, wear these cat onesie pajamas for cats to make your baby look very cute. Find more Sphynx cat clothes.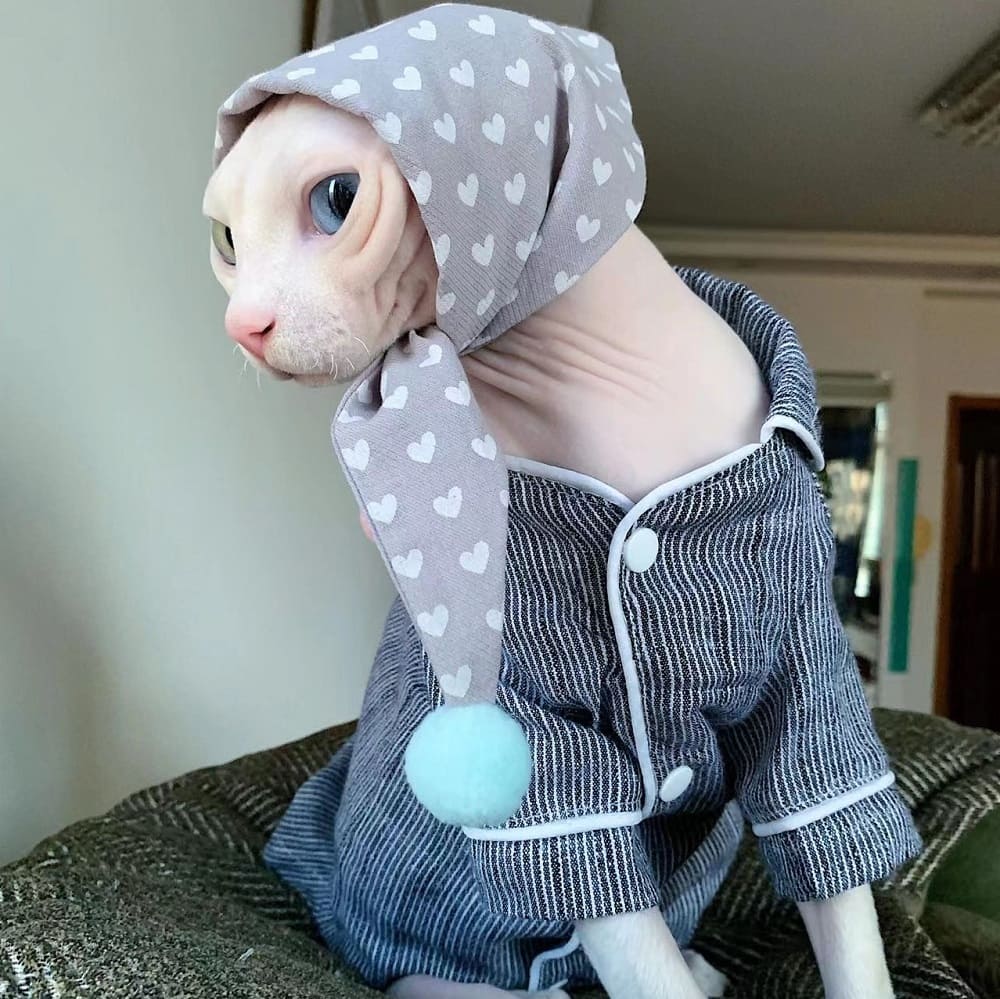 Size: M
Age: 4 month
Weight: 1.75kg/3.858lbs
Neck: 18cm/7.08inch
Bust: 30cm/11.81inch
Waist: 33cm/12.99inch
Body length: 28cm/11.02inch