This dress is suitable for cats in summer and spring.
The dress is printed with a pattern of red flowers, and the color of the large areas is white. The red color serves as an embellishment. very cute.
Secondly, there are lace and pearls on this dress, which is very ladylike.
You can make your cat stand out from the crowd.
A lace and pearl dress made purely by yeswarmg. Very suitable for Sphynx wear.
This is a lace and pearl pink dress for cat made purely by Yeswarmg. A dress specially designed for cats. First of all, let's talk about the material of this pink dress for cat. 100% cotton material, don't worry about your cat's skin allergies. Secondly, let's take a look at the style of this dress for kitten. There are lace and pearls on the dress for kitten. With the embellishment of these two things, this dress for kitten has become very ladylike. This pink dress for cat is relatively thin, suitable for cats to wear in spring and summer. If you wear it in winter, you may catch a cold! After your cat wears this Dress for Cat, he can become the most beautiful and cutest cat in the cat group. Find more Sphynx cat clothes.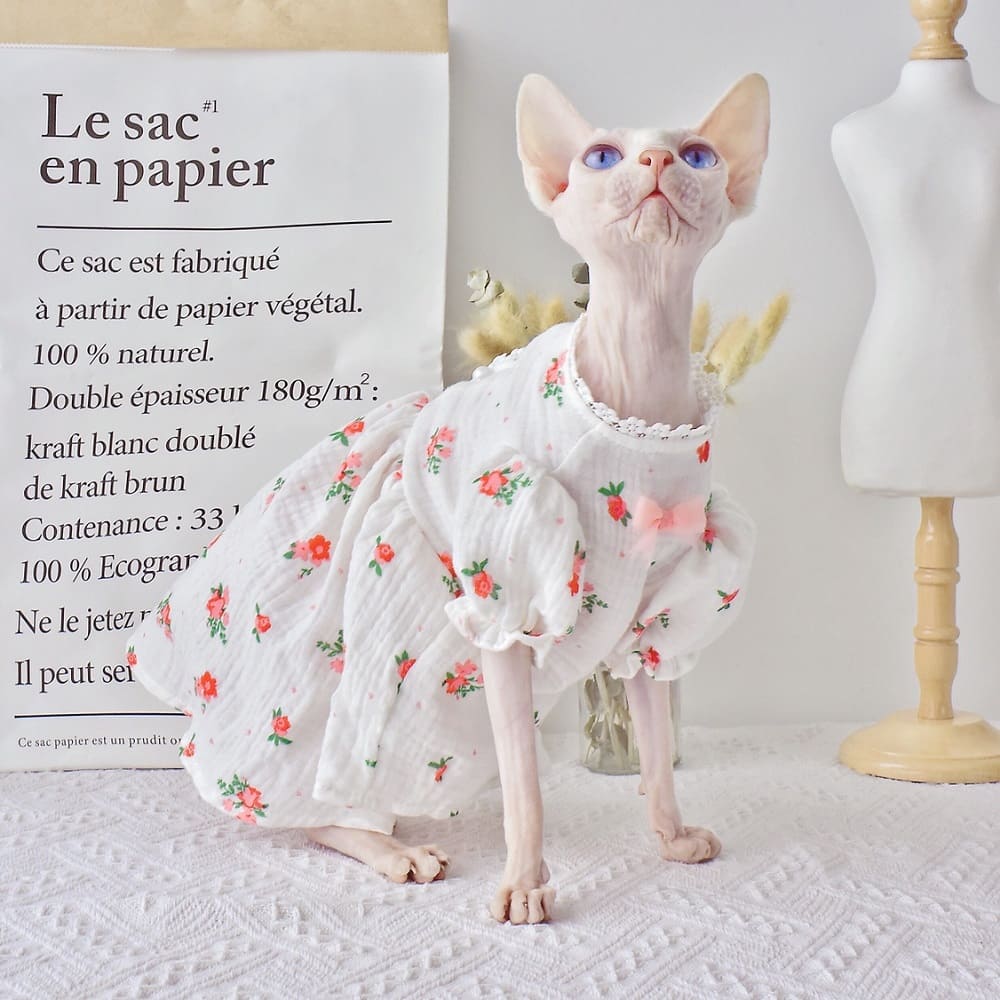 Size: L
Age: 10 month
Weight: 3kg/6.614lbs
Bust: 30cm/11.81inch
Body length: 31cm/12.20inch