100% soft, thick Coral Fleece makes your pet as comfortable as possible.
For extra warmth and comfort, these clothes are designed for a comfortable fit.
Cartoon duck design adds a lovely touch to the pet's casual clothes.
All inclusive hat design, well protect the head from cold wind.
Perfect for hanging out at home or taking theme photos.
You and your pet will like these coats for small cats to make your pet as comfortable as possible. They are made of soft, thick Coral Fleece, which makes your pet feel more comfortable. In addition, this winter harness coat for cats has a high hat to protect the head from the cold wind, liberate both hands and feet, so that the baby will not be bound during play. These coats for outside cats also use interesting cartoon designs to keep them cute in a comfortable environment and smile for close-up shots when taking pictures of all subjects. Find more Sphynx cat clothes.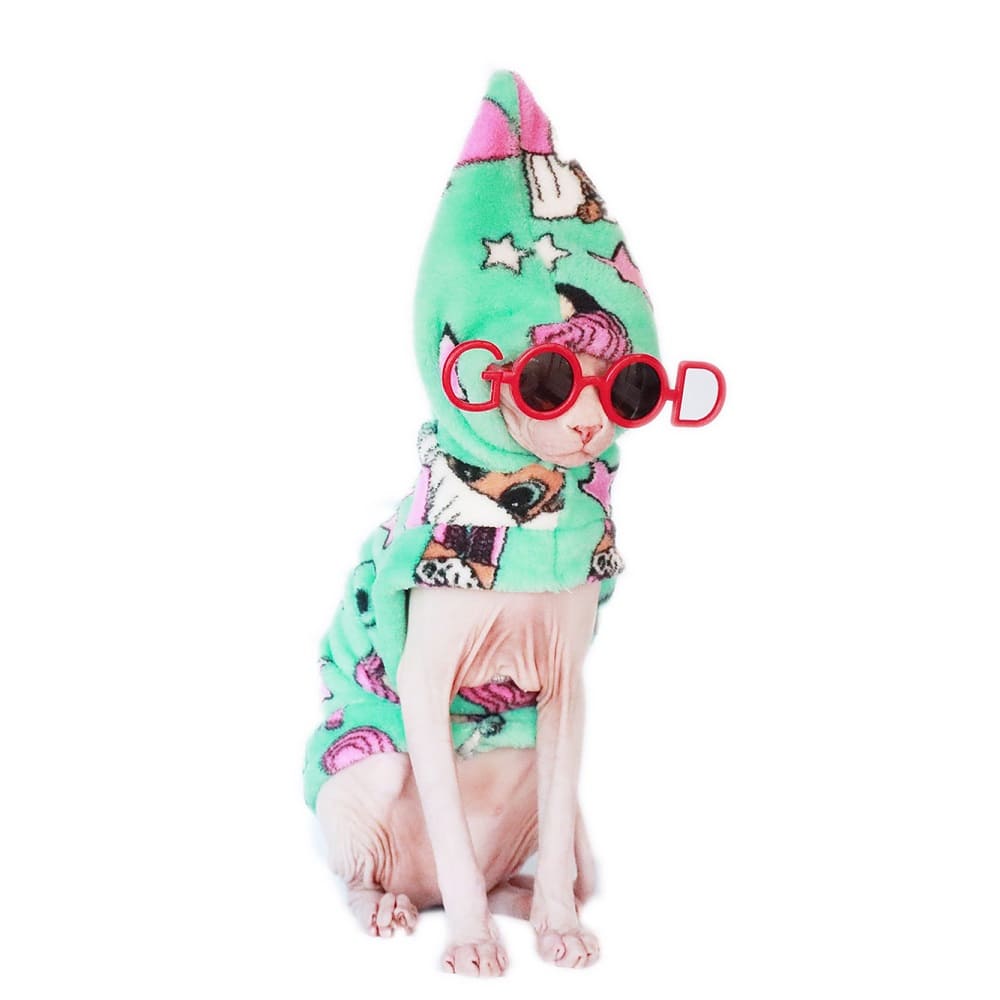 Size: M
Weight: 3.15kg/6.945lbs
Neck: 18cm/7.08inch
Bust: 32cm/12.59inch
Body length: 35cm/13.77inch